Increase Accountability & Competition with Team Leaderboards: Only on Dr. Dish CT
by Emily Stiemsma, on May 4, 2022 8:39:24 AM
We're excited to release one of the latest features on our Dr. Dish CT - the ability to cast your team Leaderboards on monitors and TV's around your gym! Let the competitions begin.
As teams advance technologically, the desire to be more transparent with team performance and statistics is big, and that's where we come in. Every shot that a player takes on a Dr. Dish CT can be tracked and saved to their individual profile. At any time, the results can easily be viewed online in our Training Management System, or within the Dr. Dish Player App.
But now, for the first time, team saved data (on a leaderboard) can be casted to any TV for public viewing! Coaches can now log into TMS, grab a link and cast it on a TV that has a web browser. This functionality creates competition and accountability in players by showcasing each player's stats against their teammates'.
Currently a CT user? Find access to this feature in TMS under Team settings (gear). Contact our team for help!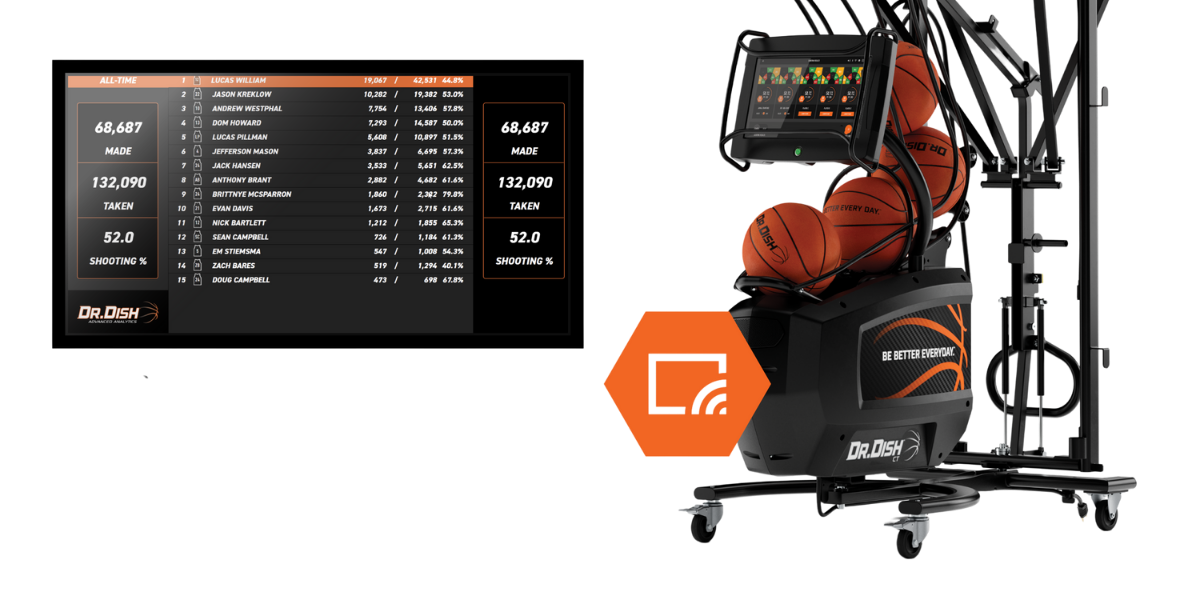 The leaderboard metric is set to showcase "shots made" in descending order. The view cycles between "Today", "Month", "Year", "All-Time" Highlighted leader.
It's simple, coaches need to motivate their teams and leaderboards are proven to get players to practice more often. It instills a sense of competition among players. We've all seen those poster boards, whiteboards other very manual methods to track team and player performance and display it publicly. Let us help you out!
Learn more about the Dr. Dish CT here.