Earn Achievements and mark your Favorites with the Dr. Dish App
by Emily Stiemsma, on Jan 7, 2021 10:40:15 AM
At Dr. Dish, we believe your achievements are worth celebrating. We've also made the ability to access your favorite drills easier, with the introduction of Favorites.
Users can earn an achievement on their own time. Earning these individual, ongoing badges keeps participants engaged. It also encourages them to take consistent, small actions to achieve each of them!
As player fitness levels vary, we want to make sure Achievements are attainable to individuals of all levels. With this release, users can earn badges in a variety of different categories.
Get To Know Achievements
To start, we've introduced 7 types of achievement categories that you can earn multiple badges within each. A user will be rewarded for activity as well as the variety of drills they attempt, because we believe variety in training benefits skill development.

The categories include:
Total Shots Taken
Custom Drill Types Created & Completed
Unique Dr. Dish Library Drills Completed
Leaderboard Rank Achieved
Programs Completed and Saved
Workouts with Different Trainers
Unique Dr. Dish Library Workouts Completed
Immediately after you meet the goal of one of the achievements and complete your workout the App will let you know.

It's easy to check on the other goals and where you are tracking, just tap the Achievements section presented on the Player App Home screen. Preview your progress on each Achievement and plan your next workout! If you aren't sure what is required for each, simply give it a tap.
If you want more details on what each badge entails just tap it to learn more!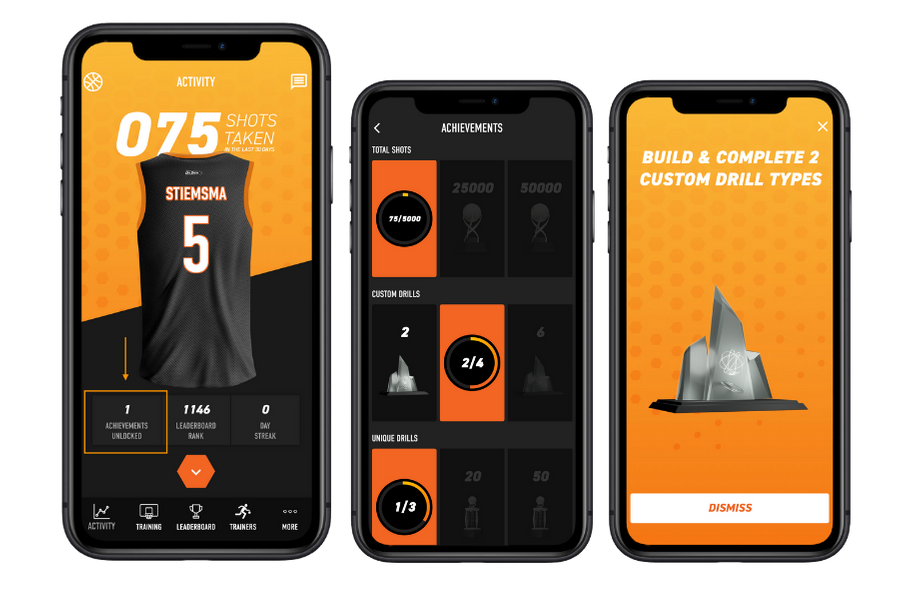 Ready to start Checking off your achievements? Start training with any Dr. Dish with stat-saving capabilities, and download the Player's App.
Easily Favorite Your Top Drills
As mentioned above, this release also included the ability for you to favorite workouts in the library. These favorites workouts will be easily accessed in a new category under training!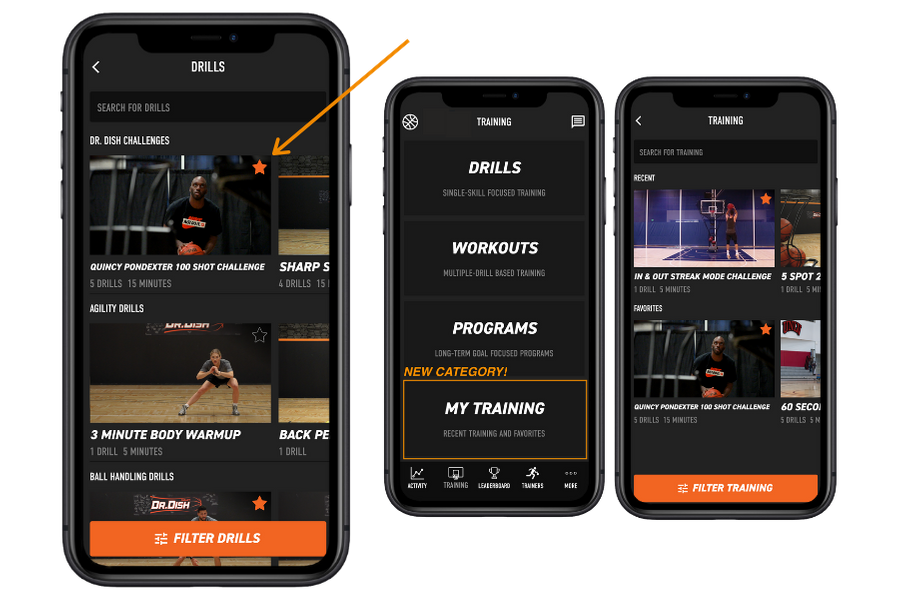 We hope you check out these new features and get to work on your Dr. Dish Home. Let us know what you think in the comments below.
The Player App is compatible with the Dr. Dish Home machine, but is free to browse if you are interested in checking it out - download it here.