It's Her Time to Play: All Girls Basketball Camp
by Emily Stiemsma, on Aug 23, 2019 2:22:56 PM
Earlier this week, myself and Dr. Dish team member, Brittnye, had the pleasure of joining a group of excited young girls at the Midwest 3 on 3 "Her Time to Play" all girls basketball camp. Being both of us are former college players we were excited to lace up and get some shots up on the Dish with some young girls.
The camp took place at the Blaine National Sports Center, who already has 2 Dr. Dish All-Star's of their own so we ventured over there to address the camp and run a station. More than that though, to build connections, have fun, and support young girls playing sports.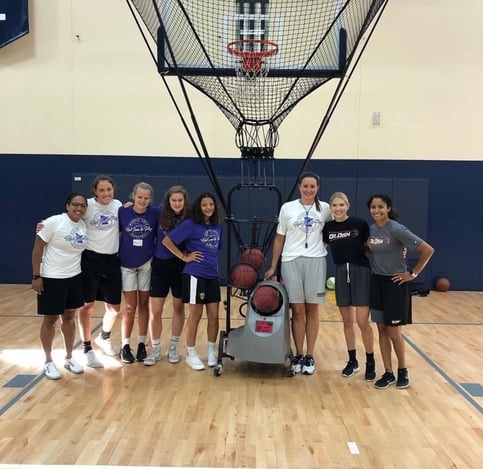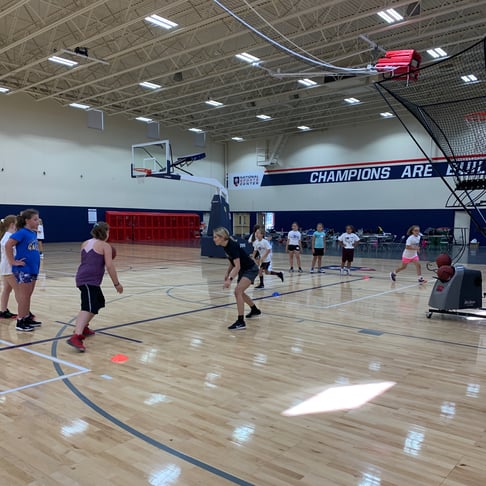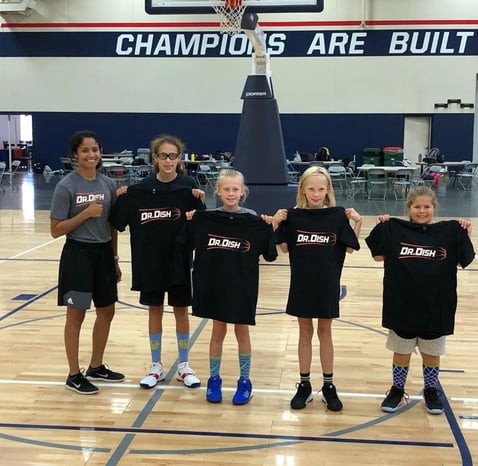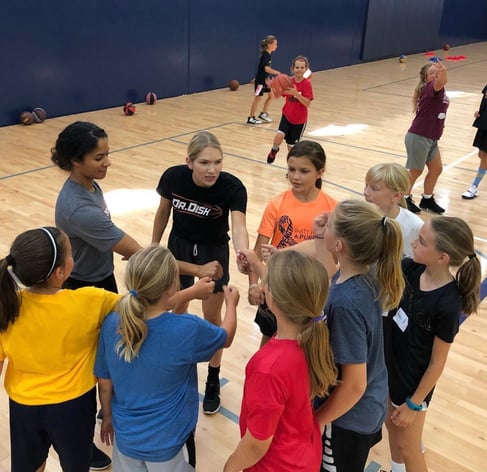 Check out the full recap below!
"Her Time To Play" is a national grassroots initiative created by the WNBA and NBA to inspire the next generation of girls, ages 7-14, to play basketball in a positive and healthy way. Through sports, girls learn important life skills such as teamwork, leadership, and self-confidence. However, twice as many girls compared to boys drop out of sports by the age of 14 (Women's Sports Foundation), which can be attributed to societal barriers that are primarily faced by girls." https://jr.nba.com/hertimetoplay/
I couldn't agree more with the statement shared by the Jr. NBA - now more than ever, young girls need female mentors in sports, their local communities and everyday lives.
At one point during the station, I went around and asked the girls who their favorite players were. I was expecting answers that I would have said as a young girl like Lindsay Whalen, Candace Parker, or Maya Moore but instead there was no response or male players said such as Steph Curry and Karl Anthony Towns. While those are two incredibly talented players - young girls need a way to help them find women as role models.
Here at Dr. Dish, we strive to include more women and girls in our content but providing full transparency that it is an ongoing initiative and we still have a lot of room to grow!
Like this blog post? Check out our women's initiative campaign from last winter!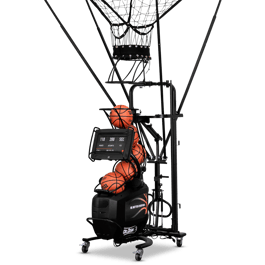 Click here for more info on Dr. Dish basketball shooting machines.
For more drills and workouts using Dr. Dish, click here: https://www.drdishbasketball.com/resources
Follow us on social media for daily basketball drills, tips, and inspiration!
https://www.facebook.com/drdishbball
https://www.twitter.com/drdishbball