Looking Back at an Incredible 2019 at Dr. Dish Basketball
by Doug Campbell, on Jan 6, 2020 10:58:26 AM
Below is a note from Doug Campbell, the Founder and CEO of Airborne Athletics Inc. and Dr. Dish Basketball.
---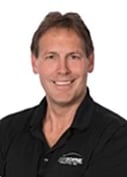 As we wrap up 2019 here at Dr. Dish Basketball, I wanted to reach out and thank you for being a part of the Dr. Dish Fam! It has been a fun and exciting year.
I'm especially proud of the team here at Dr. Dish and the culture they have built. It is not a surprise that companies (and sports teams) thrive based on their culture, values and the "vibe" of the organization. I can only tell you it's a joy to be a part of such a vibrant, caring and competitive group of people. We do things the right way and we're proud of it.
Please take a minute to watch a recap of our 2019 and the exciting things we've been fortunate to be a part of:
2019 was especially exciting for us as we launched new products, welcomed many new Dr. Dish customers and partners, and continued to push the envelope of basketball training. Our team has always focused on helping coaches, trainers, and players reach their potential and dreams.
Here are 5 of my favorite highlights of the year:
The launch of the revolutionary Dr. Dish CT

shooting machine in January. The CT is the only machine with a huge video-enabled touch screen display with 100's of on-demand drills & workouts from top teams & trainers, interactive ball-handling & agility drills, and a Training Management System that includes advanced analytics, programs, and leaderboards.
Visiting and creating content with top college programs around the country like Duke, Florida, Kansas, Tennessee, Louisville and UNLV to name a few.
The launch of

The Finisher FlipSled

in July. The FlipSled is a one-of-a-kind functional strength training tool designed to build explosive power for athletes in any sport. Check it out!
Being recognized as a top basketball training resource from Coaches around the world through our multiple videos, blog posts, social posts, and guides.
The official drop of Dr. Dish Home shooting machine in November. The Dr. Dish

Home

is the first shooting machine designed specifically for the home court and brings professional training to athletes around the world.
Thank you for being such an engaged community, giving us great feedback, and challenging us to continue innovating and providing the best resources possible to the game of basketball.
Your support and commitment to improving your athletes has allowed us to become the #1 shooting machine in the world, and we couldn't be more proud and grateful!
Thanks again for being a part of the Dr. Dish Family and "Let's Get It" in 2020,




Doug Campbell
Founder and CEO, Dr. Dish Basketball