Meet Dr. Dish Home 2 BETA - Only here for a limited time
by Emily Stiemsma, on May 22, 2023 11:48:54 AM
Meet the game-changing Dr. Dish Home 2 BETA. Only here for a limited time, at a never-before-seen price, it boasts a newly designed frame and netting system to make it more adaptable to players of all levels and ages. Plus it offers everything else you know and love about Dr. Dish Home - like *complete programmability from your phone, a robust drill library, and a superior design and materials.

See what's new in this blog post and get it while you can!
Before we share what makes Dr. Dish Home 2 BETA different from our best-selling Dr. Dish Home - let's talk about this limited BETA release and what it would mean for you to buy in this period. This model is the first of its kind - re-engineered to be smaller, lighter, and more adaptable. For those reasons, we're looking for users like you to be the first at this (super) low introductory price of $1,995 (plus shipping, tax, and Membership) to use it and provide us with real feedback. We're grateful for users who want to shape the innovation that takes place here at Dr. Dish - we design for you!
Let's dive into the details!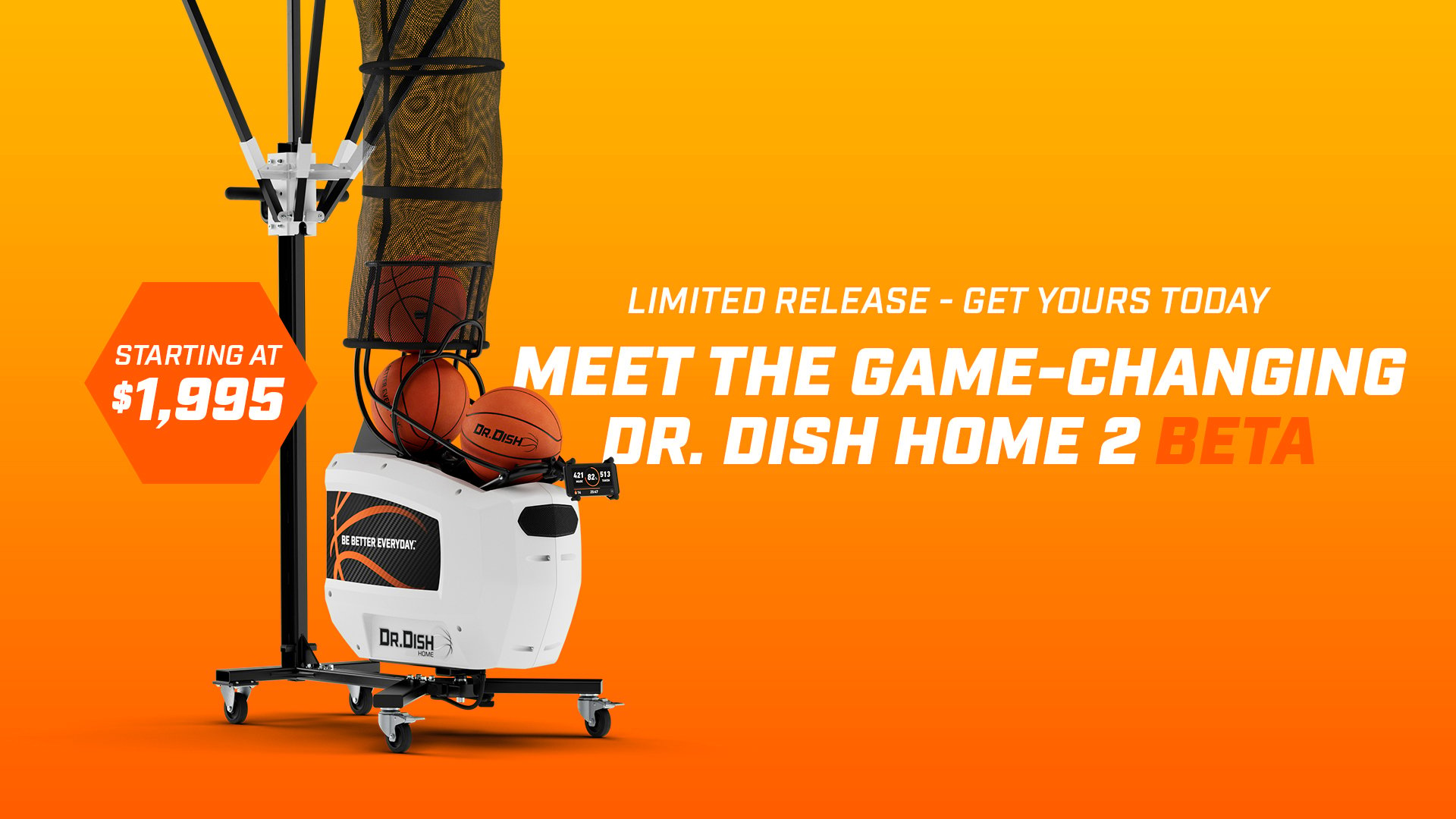 Lighter Than Ever
It's lighter and smaller than ever. At just 190 lbs, the Dr. Dish Home BETA is 30% lighter than our other models - making it easy for the youngest of players to move and set up. The locking wheels ensure it will hold its ground while training, for seamless transportation and set up!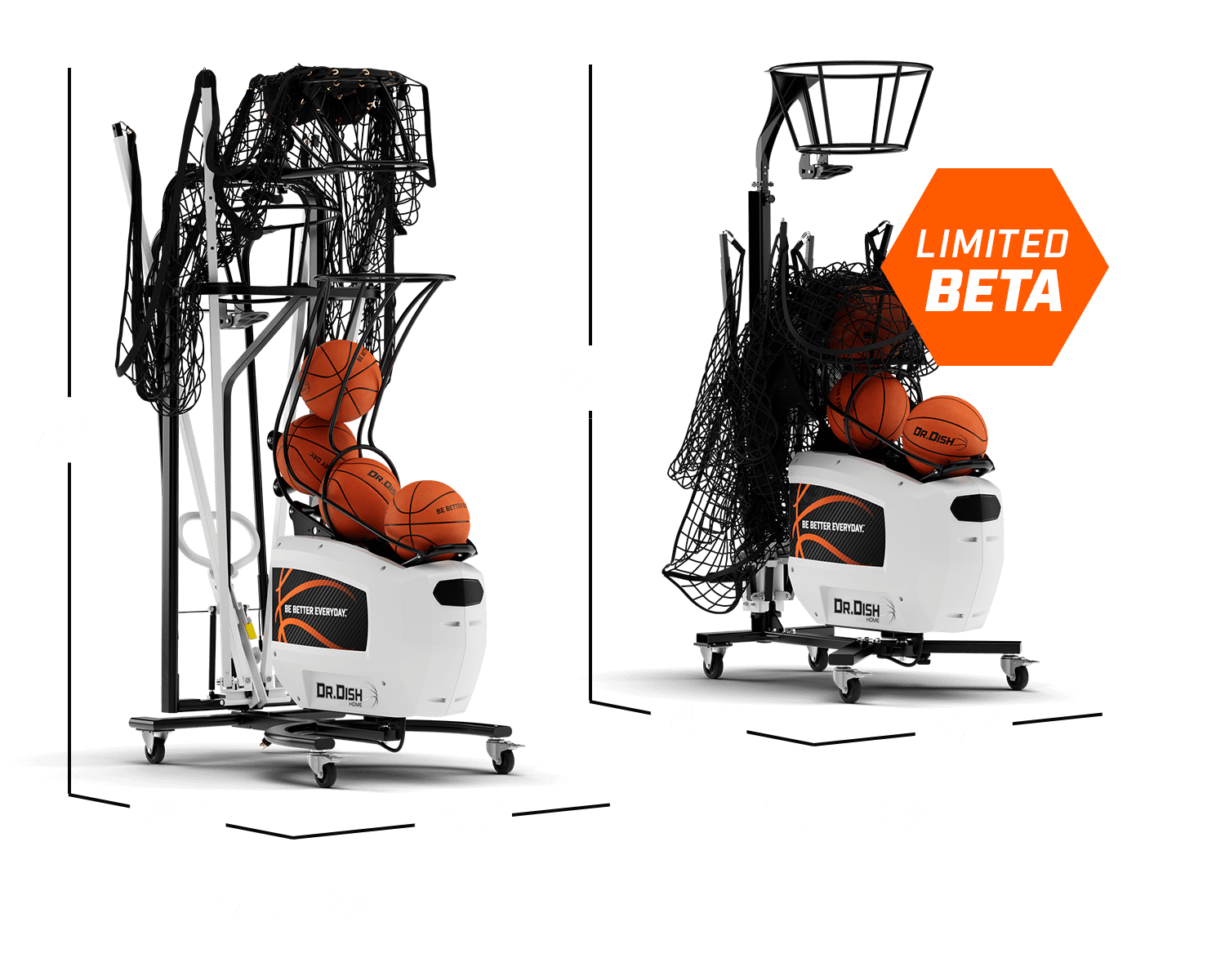 Usable on an 8 Ft. Hoop
Our netting system was expertly crafted to be set up on an 8 or 10-foot hoop. This allows families with players of all skill levels to develop proper arc and benefit from rebounding and stat tracking.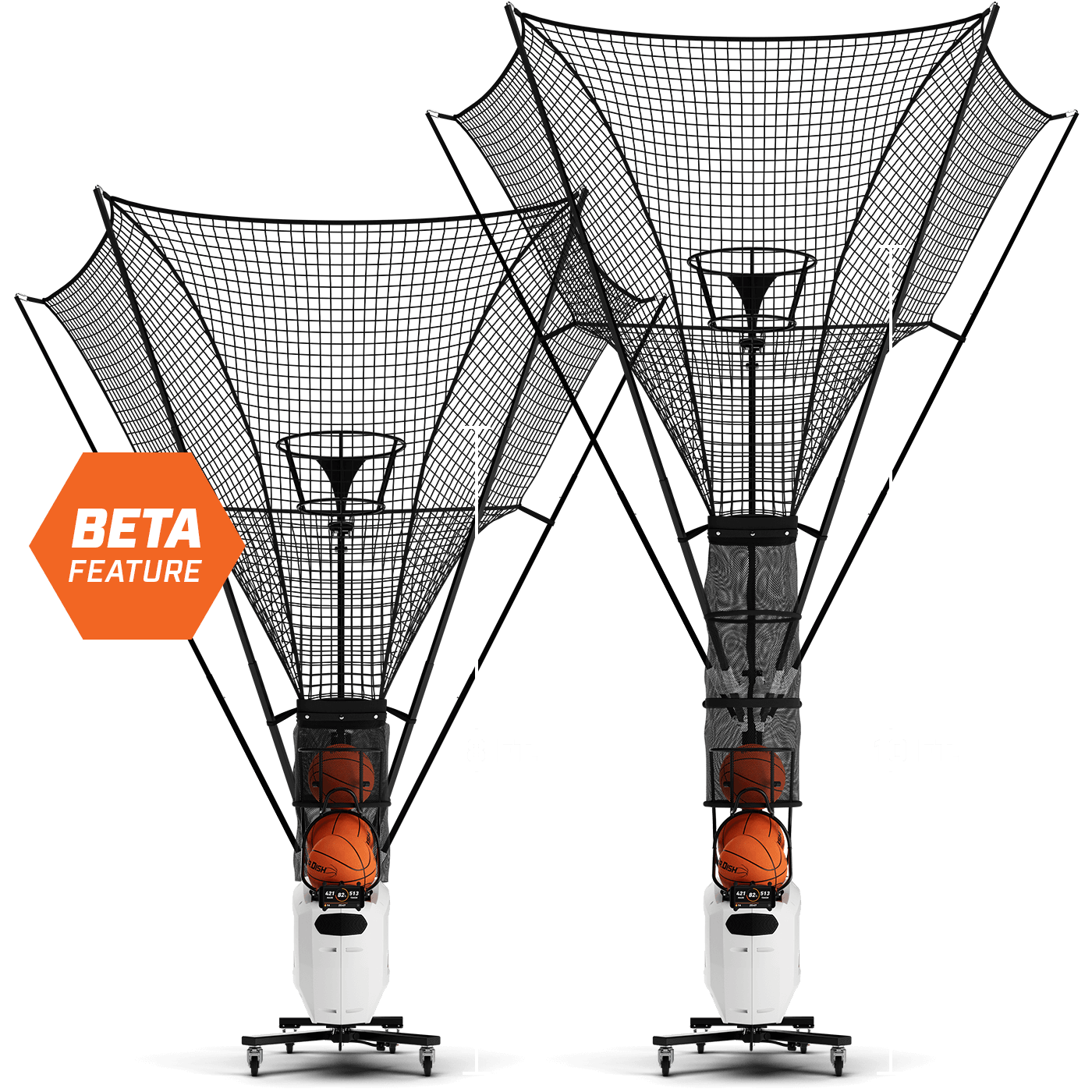 Smaller Footprint & Easy Storage
We know not all home training spaces have unlimited space. The collapsed Dr. Dish Home BETA is more compact and takes up less space in your garage or gym. The collapsed Dr. Dish Home 2 Beta is 45" L x 27" W x 69" H storage footprint, fits through a standard doorway, just like our other models.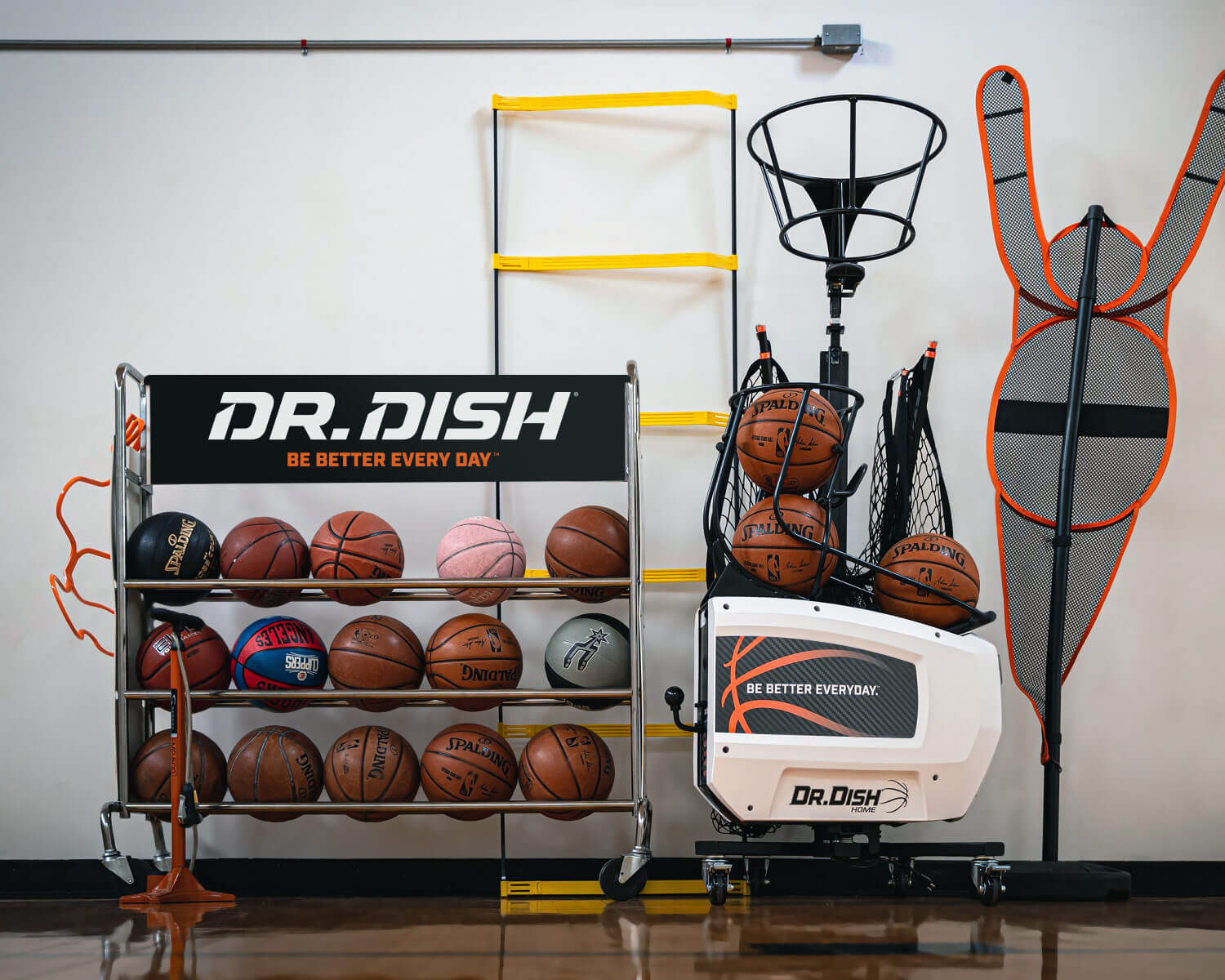 ALL OF THAT PLUS...
What you know and love about the original Dr. Dish Home. This includes complete programmability with an active Membership. Dr. Dish Home 2 BETA is also a screen-free machine, meaning it is controlled with any phone or tablet. To expand, when training on Dr. Dish Home 2 BETA you can expect to:
Program an unlimited number of spots, in any order*
Use 5 Passing Distances
Leverage our 180-degree automatic rotation to shoot baseline to baseline
Save all your stats (makes/misses) and get detailed heatmaps
Access 250+ pre-programmed drills and workouts
Train with Multiplayer Stat Tracking (up to 3 players at a time)
And more!
Still have questions? Head over to our compare page for a closer look at our 2 models, and chat us with any questions. If you want a quick (2-minute) comparison between the two model, check out this quick recap.
If you're looking for a COMPLETE overview of the Dr. Dish Home 2 BETA, watch the video below:
Don't forget - we have a limited number of these models, and they are expected to sell out quickly. Once they are gone, they are gone (for now!)