My (6) Biggest Takeaways From the Women's Final 4 and WBCA Convention
by Emily Stiemsma, on Apr 4, 2023 11:30:09 AM
This past week I was lucky enough to join part of the Dr. Dish crew in Dallas for the women's Final 4 event. As a former player myself, it was a pretty incredible experience to be a part of.

Dr. Dish was a convention exhibitor at the WBCA, where we got to chat with coaches who are current users or curious about what Dr. Dish offers. For our on-court demo, we teamed up with Coach Sam Purcell, Head Women's Basketball Coach at Mississippi State who shared his top drills that bring the JUICE to practice.

If I wasn't hanging out at the booth, my agenda was full spending time at every event the Final4 offered like watching Open Practice, visiting Tourney Town (aka Fan Fest), Beyond the Baseline speaking sessions, or the Party on the Plaza.
Check out my biggest takeaways from my time in Dallas Below:
1. It takes a whole team.
Winning at anything as a team (basketball or business) cannot be achieved by one player or with the execution of only one strategy. In life, we see how critical role players are in their ability to execute their job. In-game, we saw this with LSU's Alexis Morris stepping up big hitting a string of mid-range shots against Iowa. We also see this with the deep bench of South Carolina - a team that works together in a way you don't see often.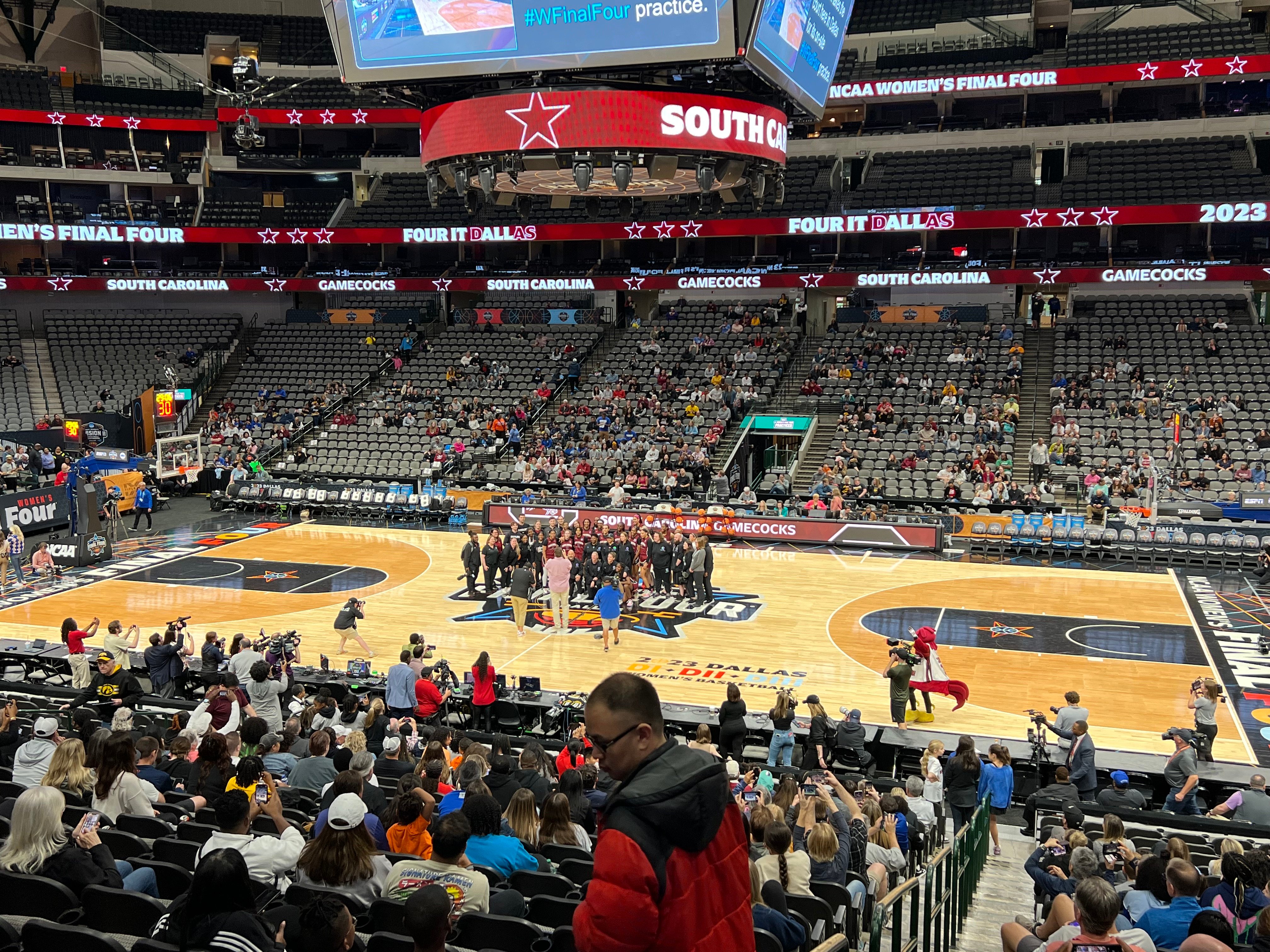 2. All strategies are trade-offs.
When it comes to game planning, it's all about tradeoffs. It's a coach's job to assess the opponent's strengths and weaknesses, decide what the team is willing to give up, and execute. Iowa made this decision when they packed the paint to force South Carolina to shoot 3's - which weren't falling.
This "trade-off" concept is one I have shared in my personal life as well. As a mother, when my children have my full attention, my inbox has unread messages that need attention. In business, when I am locked in and focused, I'm missing out on time spent with my family. It simply isn't possible to do it all, all the time. And that's okay!

3. Energy and attitude change a room.
Coach Sam Purcell focused his entire 45-minute demo with drills that bring the JUICE to his practice. The entire time, he brought incredible energy. Motivating and coaching throughout. He holds the same standard for his players. If you aren't communicating, which is a pillar of their team - you run. You can watch Sam's demo on youtube here. While the recording is a bit shaky, the content is worth it.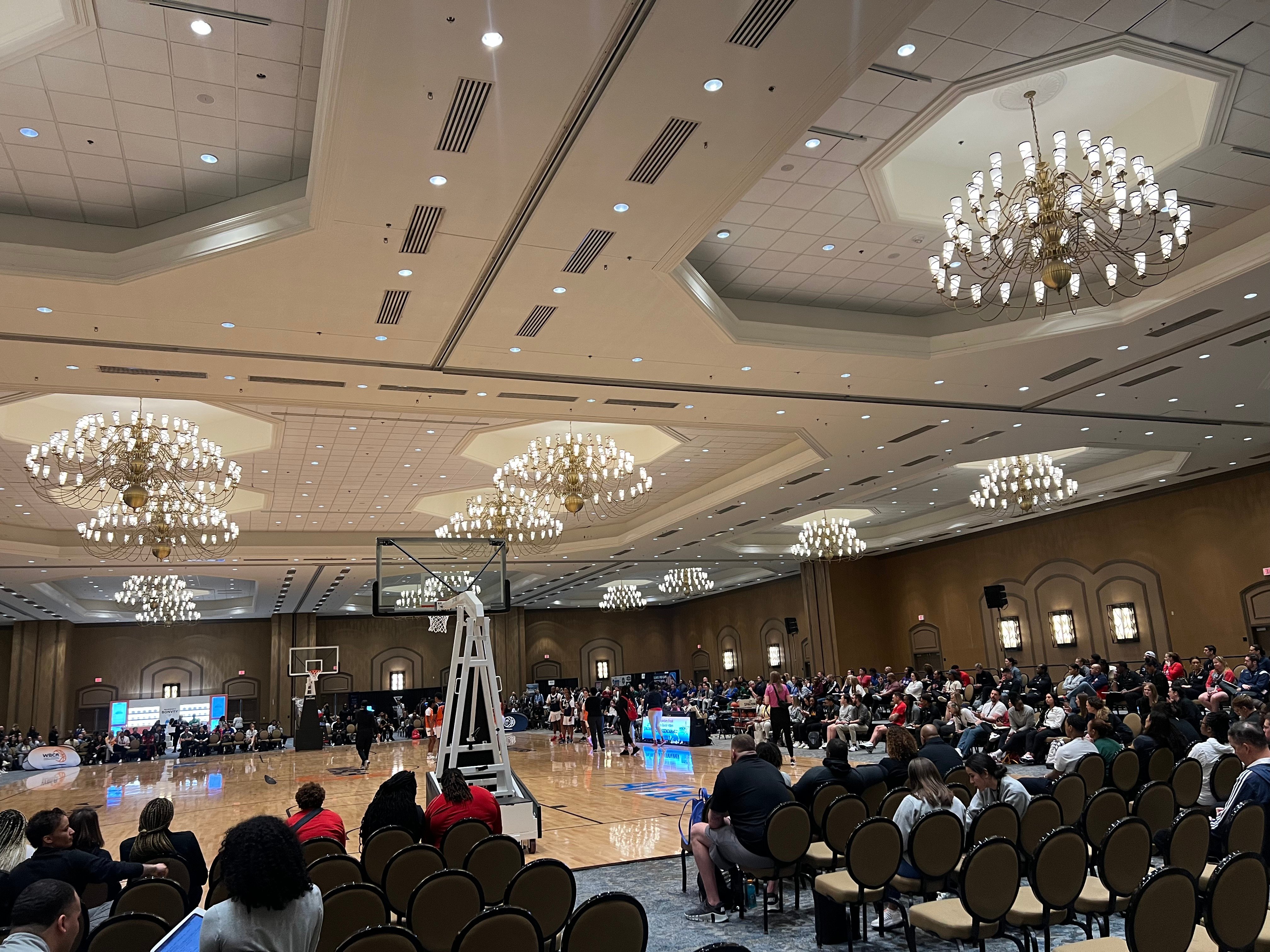 4. Show up with evidence or facts if you want to be taken seriously.
At the first Beyond the Baseline speaking event, I got to chat with Iris Diaz, CMO of the Dallas Mavericks. I asked her if she had any tips for working in a male-dominated (sports) industry. She shared the importance of supporting every idea with facts. When you come to present a concept, whether it be a coaching method or marketing campaign that you believe will be a success, make sure you have reasons why and people will start to listen.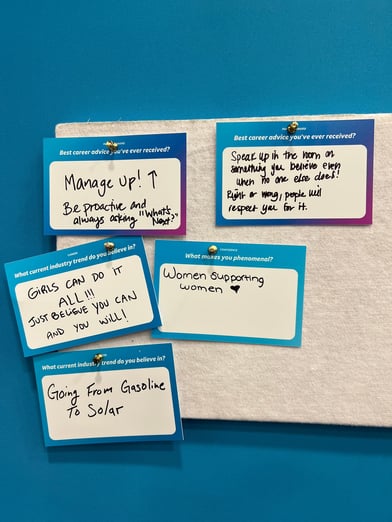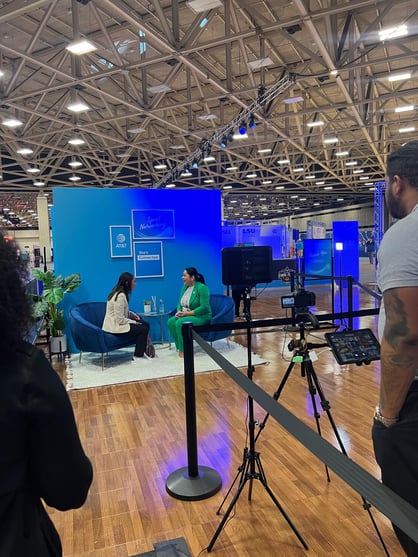 5. History is being made - don't miss it.
From soaring ticket prices to the insane performances by Caitlin Clark, breaking multiple records including the most points scored in a single NCAA tournament (formerly Sheryl Swoopes). The sentiment and attention that this brought to women's basketball, made everyone a part of it feel pretty excited. With the addition of NIL, women's basketball has changed and the fan base is expanding. How do you want to play a part?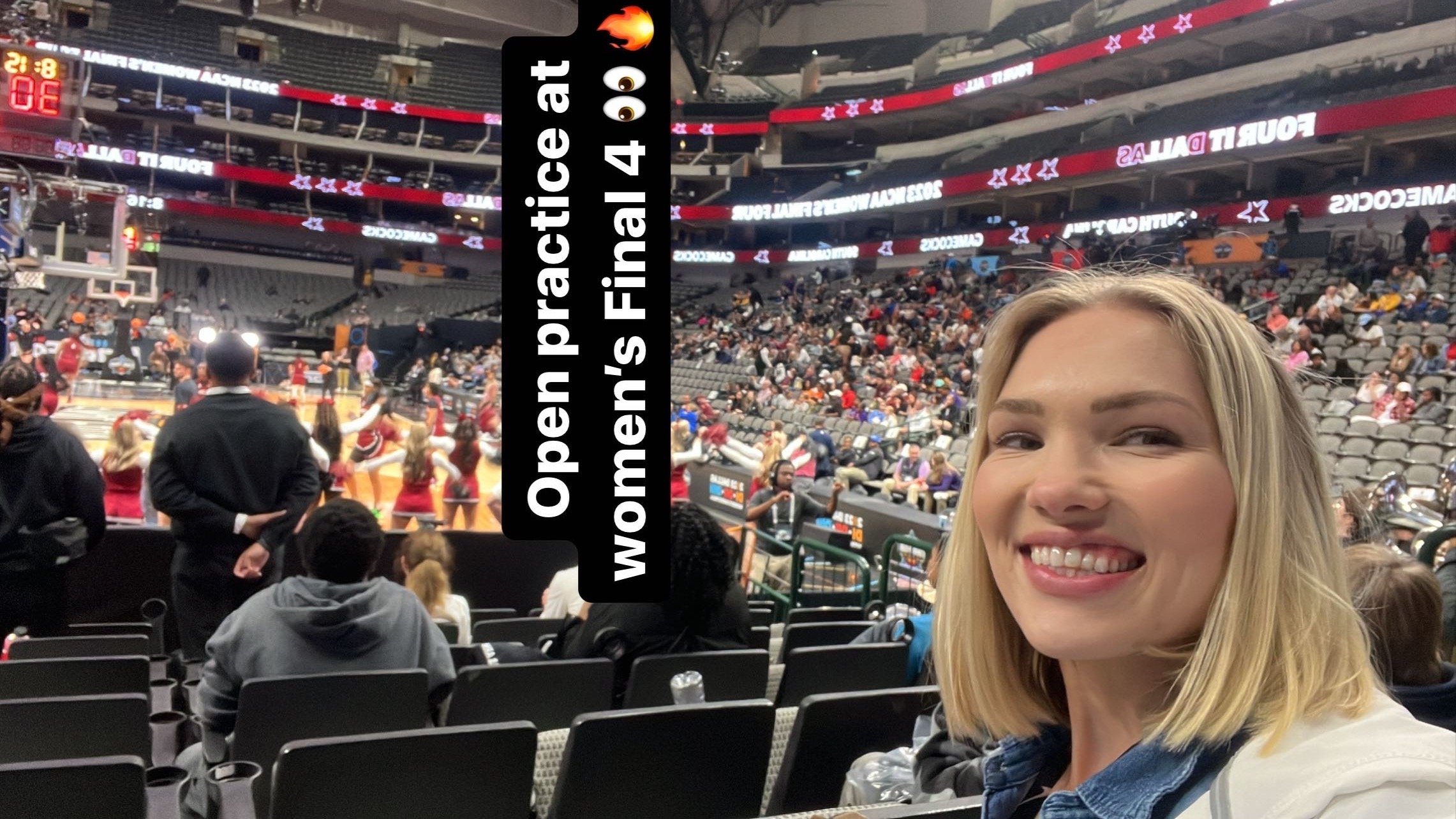 6. People are always watching.
If you haven't paid attention, there's been alot of criticism for both Angel Reese of LSU, and Caitlin Clark of Iowa. Either for in-game reactions or post-game statements. The takeaway here is that people are always watching - especially in today's world just assume a camera is rolling.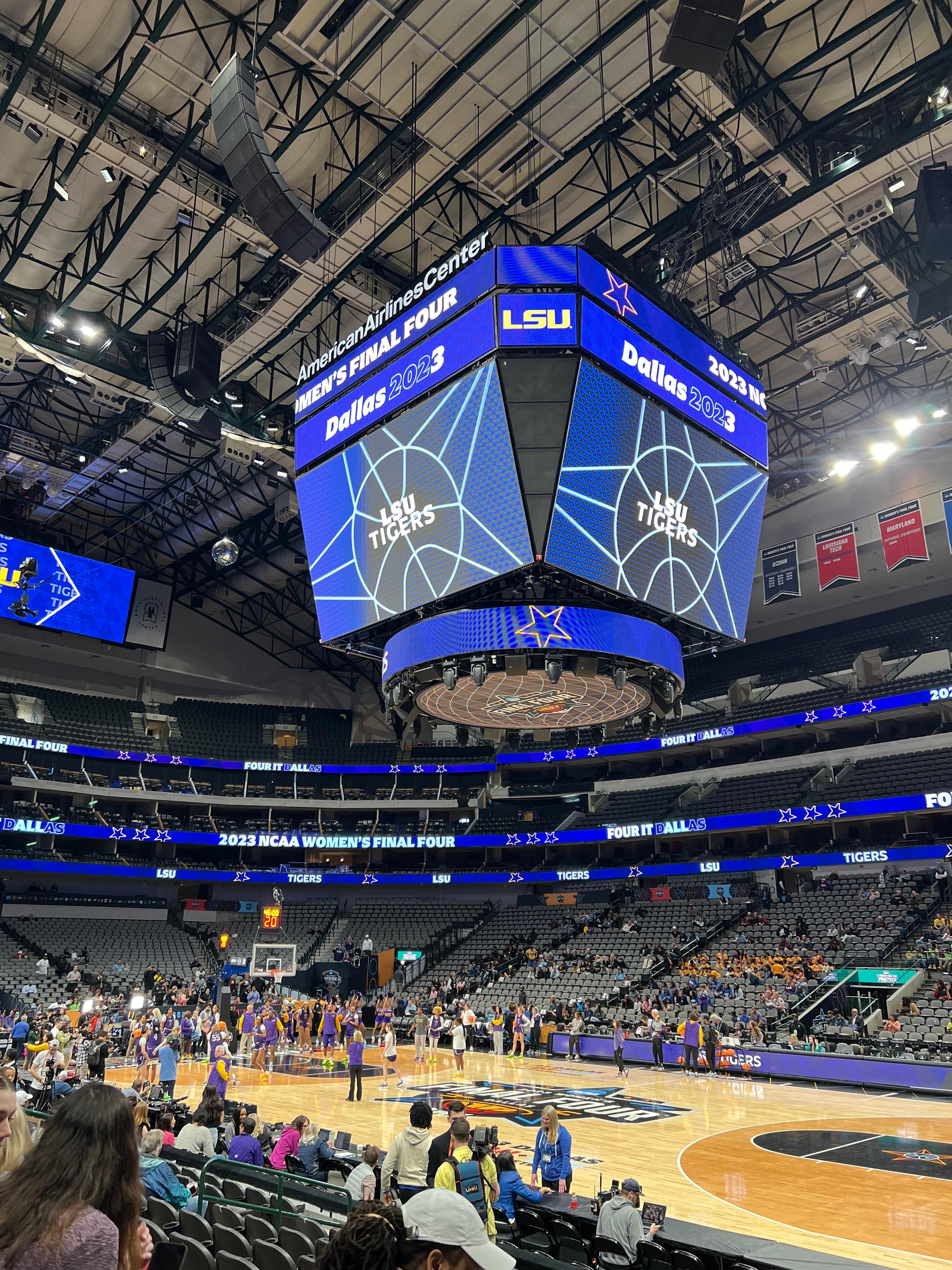 There were so many other takeaways I could share from my short time in Dallas, but these were by far the most memorable. We hope to see you at more events this year, and if you attended or watched any of the Women's Final 4 games from afar - what are you taking away from it?