At Home Training Tips and Best Practices (Webinar) with Pat Freeman
by Emily Stiemsma, on Apr 8, 2020 3:50:35 PM
Last week Coach Mason (virtually) down with Pat Freeman of Midwest Basketball Training and Midwest Basketball 3 on 3 to chat hoops. We have known and worked alongside Pat for many years, and the knowledge he brings is unmatched. Give the webinar below a quick listen to hear his tips for training.
We wanted to chat with Pat specifically because of his swift adjustment to provide online training content for his clients due to Covid-19. Pat has been hosting online basketball workouts and challenges which have been very well loved and attended.
Check it out here!
Who else would you want to hear from and what questions can Dr. Dish Basketball help get answered for you? Drop us a comment below.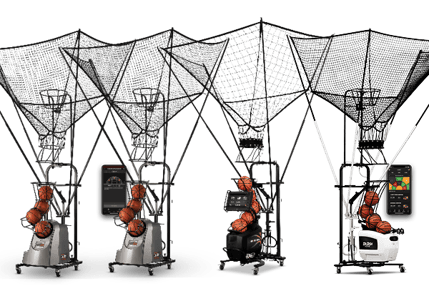 Have any questions or want to learn more about pricing? Call us at 888-887-7453 and we'll be happy to help walk you through your options!
Click here for more info on Dr. Dish basketball shooting machines.
For drills and workouts using Dr. Dish, click here: https://www.drdishbasketball.com/resources
Follow us on social media for daily basketball drills, tips, and inspiration!
https://www.facebook.com/drdishbball
https://www.twitter.com/drdishbball