Skill Development: Why Guards Should Work on Their Post Skills
by Jefferson Mason, on Nov 4, 2019 11:42:24 AM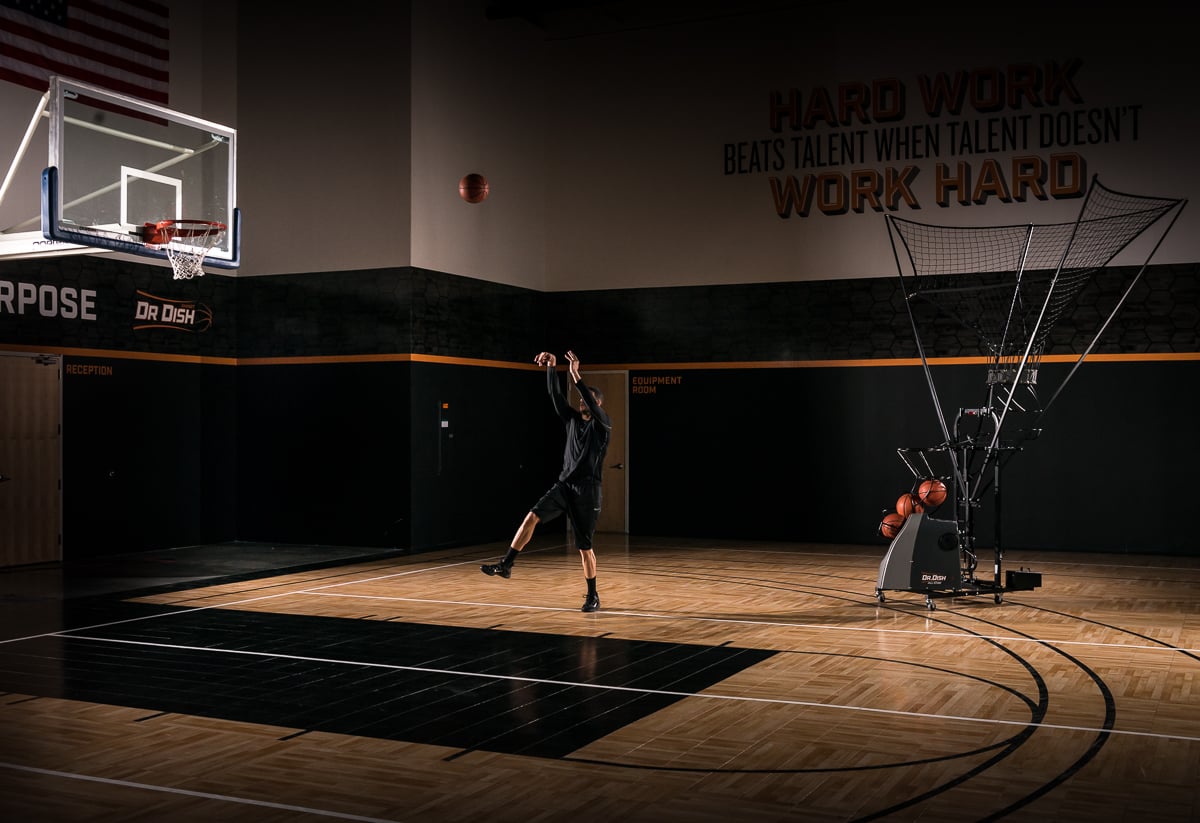 One thing certain about basketball is that the game is constantly evolving and changing.
The way players train and apply skills in games has evolved dramatically. Today we're seeing more "bigs" dribbling and shooting the basketball like guards and traditional roles have been blurred as the game continues to be more positionless.
But while traditional post players are working more on guard skills, let's discuss why guards should work on their post skills since this isn't a topic discussed nearly as much.
What are the Benefits of Guards Working on Post Play?
Guards can benefit from operating down low in several ways.
One huge benefit is the footwork that comes with post play. Oftentimes guards get stuck near the basket on a drive or rebound and literally freeze. This is partly due to the fact that they don't understand how to operate proper footwork and execute skill wise down low. Practicing and getting comfortable down there is a solution that many coaches shy away from.
Another major benefit for guards that can post up is that these skill enhance their overall ability on offense. Coaches can be much more creative and also use guards in a variety of ways. This obviously leads to more playing time and usage rate.
The biggest misconception in the past about traditional positions in basketball is focused around a player's size. Youth coaches, high school coaches and even some college coaches still coach based around this principle. Shorter players play outside and taller players play inside has always been the basic structure of basketball. But with the rise of positionless basketball, times have dramatically changed.
Like I mentioned before, 7 footers are shooting threes and bringing the ball up the court and are more skilled then ever. So then again I ask, why can't guards work on their post skills?
Becoming a Versatile Post Player
Operating down low is often categorized in one particular way: Getting to the low block and scoring from a position of power down low. Don't get me wrong, if you're seven footer or built to bang down low and you have the match up - by all means go to work.
But footwork and skills are being utilized more often now and players are getting to their spots on the court without necessarily banging bodies all the time. This type of play allows for players of all sizes to get into scoring spots outside their traditional positions.
Kyrie Irving, Zach LaVine, CJ McCollum and Dame Lillard are perfect examples of guys that aren't overpowering in stature but operate efficiently around the basket and also mid-post areas. It's also the reason these guys can score the basketball at such a high rate.
How guards can work on post play
Coaches: Be sure to allow your players to join in drills involving your low post players and see how they handle it. You'll quickly identify the players that are more comfortable or willing in that position.
The next step for coaches is to highlight different ways guards can operate with their back towards the basketball. This may be at the low block or it could be in the mid post. It could also be dribbling from the wing into a desired scoring area on the court.
The goal is to give players the opportunity to figure out where they may be comfortable scoring and then to develop the skills necessary to make that happen. The cool part is that these skills may come organically because the constraints of traditional positioning has been removed.
Recommended Drills
While you already know that Dr. Dish shooting machines are great for getting up reps on the perimeter, the Dr. Dish All-Star and Dr. Dish CT machines can also be used to work on post moves and finishing at the rim!
Below is a YouTube playlist of some of our favorite post drills that ALL players can utilize to enhance their game.
NOTE: These drills can be done WITHOUT Dr. Dish as well - but of course Dr. Dish is like having an assistant coach out there and will help make each drill more efficient AND game-like.
---
Click here for more info on Dr. Dish basketball shooting machines.
For drills and workouts using Dr. Dish, click here: https://www.drdishbasketball.com/resources
Follow us on social media for daily basketball drills, tips, and inspiration!
https://www.facebook.com/drdishbball
https://www.twitter.com/drdishbball