Gamify your Training with Sounds on Made Shots
by Emily Stiemsma, on Sep 18, 2023 12:07:11 PM
We're bringing you a fun new feature on all Dr. Dish machines, and it's simple: Sounds on Made Shots. If you like audio feedback you'll love to hear 1 of 4 different sounds next time you cash a shot! Check out the details in this blog post and learn more about why players and coaches love training with Dr. Dish.Our "Sounds on Made Shots" feature is available on all Dr. Dish models and is designed to give players audio feedback after making a shot. Users can customize this setting under audio settings and check out the four different audio choices; Bell, Level Up, Cash, and Swish.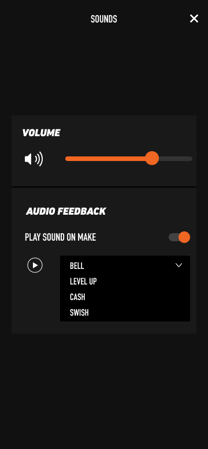 When training with Dr. Dish Home, use the 3-dot menu in Build a Drill within the Player App to control this setting. On our professional models, you can find this in sound settings on the left-hand sidebar.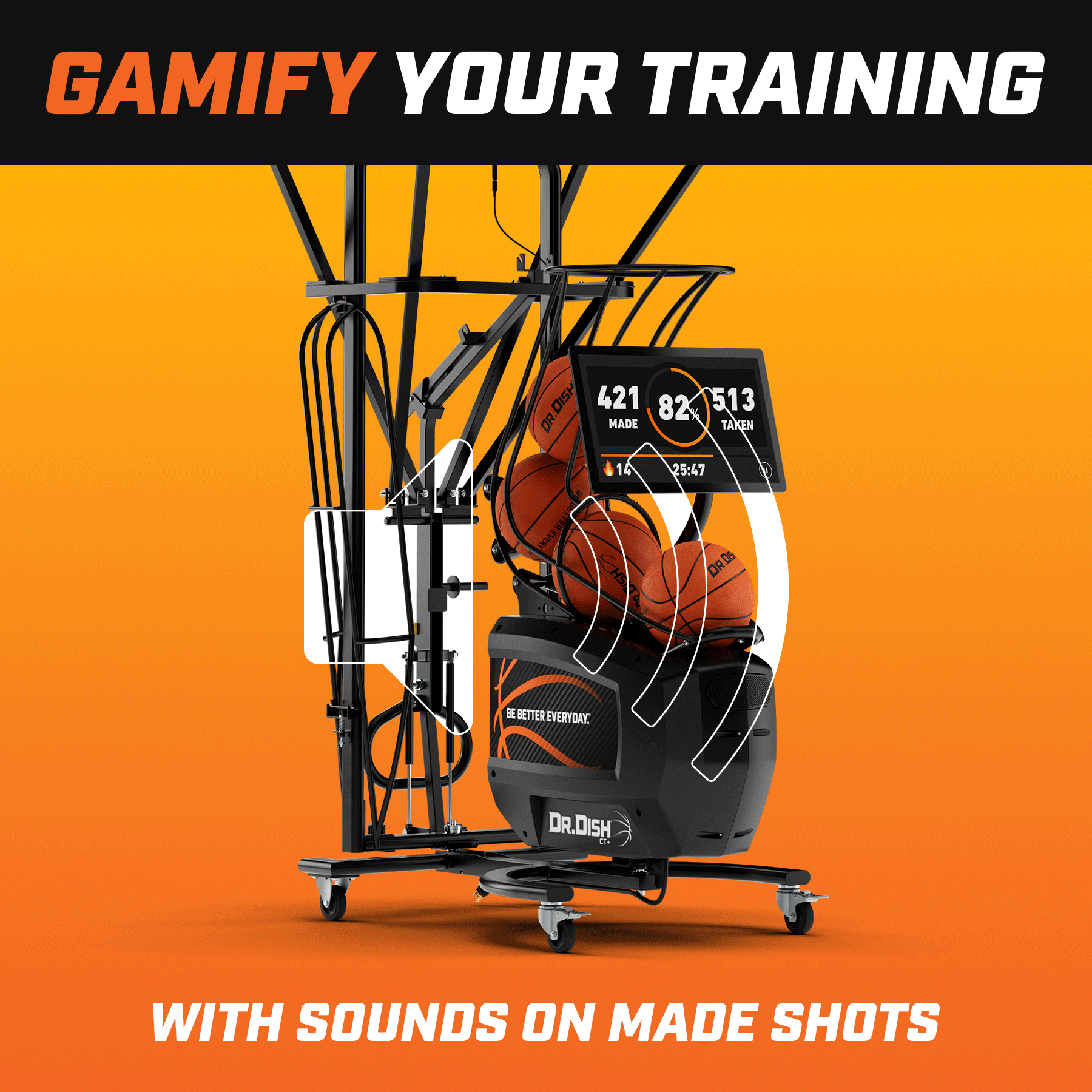 AUDIO FEEDBACK IS KNOWN TO MOTIVATE PLAYERS
Some players are motivated by audio feedback such as this. It's the same reason that a coach encourages players to "Hype" each other up during a drill. People inherently like to hear how they are doing - especially when it is positive.
For a full breakdown of how to get started, watch the video below!
If you have any questions about Sounds on Made Shots or our Dr. Dish machines in general, contact us below and see why we're the #1 Selling Shooting Machine in Basketball.