The Top Traits of Great Basketball Shooters
by Jefferson Mason, on Jan 28, 2020 11:38:11 AM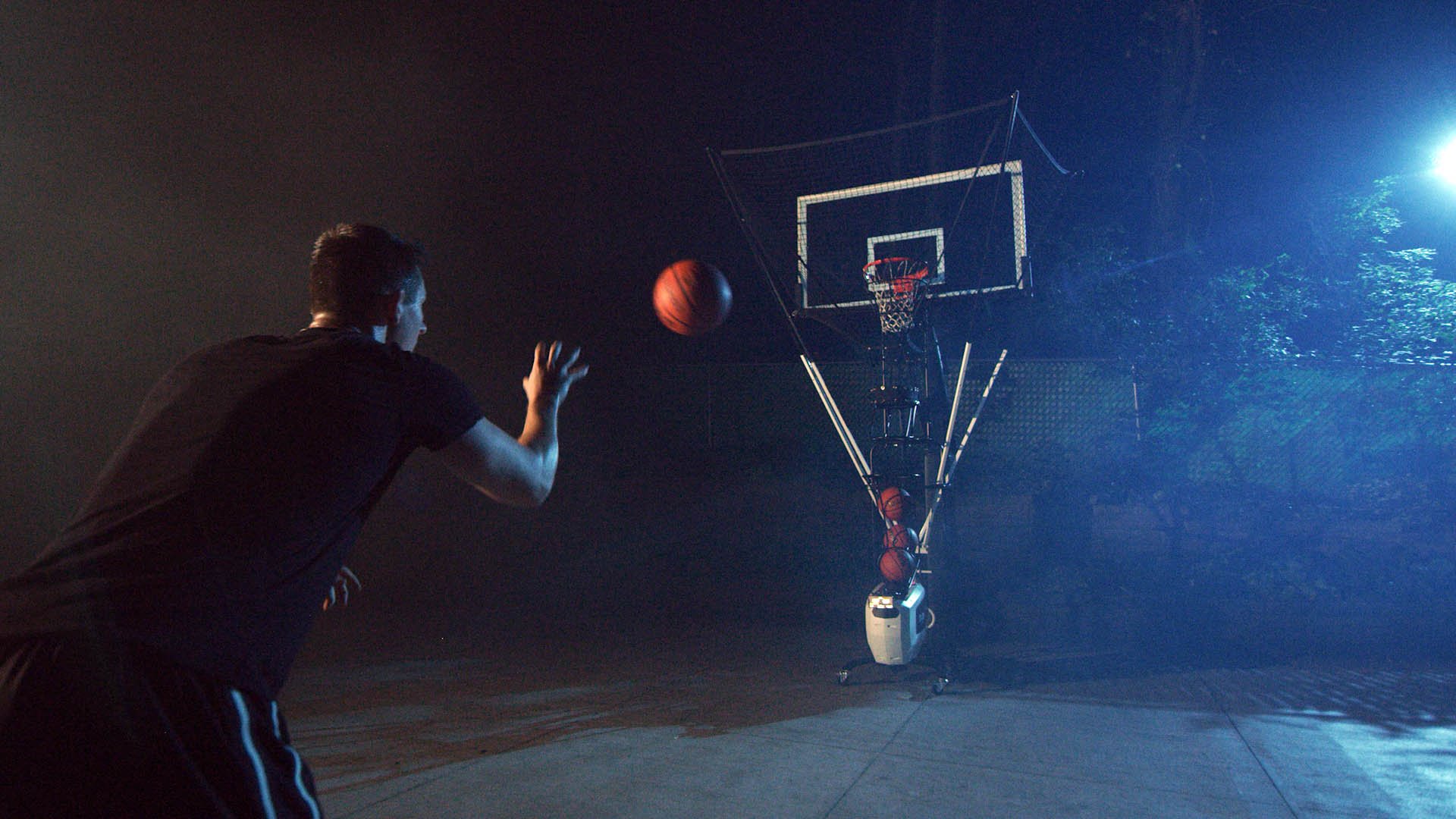 At Dr. Dish Basketball we pride ourselves on skill development first and foremost.
Because of this we have created the world's best training machine and continue to innovate every day. We've also been fortunate to work with some of the best trainers and coaches in the world. With every conversation and every training session, we are constantly learning more about the game.
Arguably, the most important skill in basketball is shooting and we continue to hear the same question over again:
"How do I become a better shooter?"
While we maintain there are no shortcuts and countless reps will always be necessary, take a look below for our top traits of great shooters.
1. Detail oriented and Analytical
The days of aimlessly getting shots up in an organized setting are over. To become a great shooter, players have to be able to focus on the details of their mechanics and analyze their shot over time. Every detail matters when becoming a great shooter. The arc, back spin, hand placement, footwork, and weight distribution are all important factors to consistent shooting.
The players that take the time to purposefully and precisely work on their mechanics will see the results come game time. When a player can shoot the basketball, it opens up everything else on the court for them and for teammates.
2. Hard working and persistent
One trait that high school, college, and professional coaches always look for is a hard working basketball player. Players that are willing to put in the work to get better and get extra reps up will ALWAYS have a leg up on the competition especially when it comes to shooting.
Hard workers and great shooters also are very persistent. They always strive to be the best version of themselves and they never quit easily. Great shooters keep grinding even when shots aren't falling and are always focusing and confident with "next shot" mentality.
3. Never Satisfied and obsessed with improvement
Oftentimes coaches talk about the grind and never being satisfied especially after experiencing success. Naturally, average and even good shooters will take their foot off the pedal when they've reached goals or tasted success. This often leads to mediocrity. We see this within basketball and sports but even within the professional world as well.
To be a great shooter it's important to be obsessed with improvement and always looking for ways to sharpen skills to ultimately achieve continued success. Players like Kobe Bryant and Michael Jordan are great examples of players that continued to work incredibly hard even when they had achieved great accolades. Even the best shooter of all-time, Steph Curry, is never satisfied and continues to take hundreds of shots a day in order to perfect his shot.
4. Focused and Locked In
Becoming a great and successful basketball shooter requires laser focus and discipline. This is especially true for young players as this will help develop habits in the future. Young athletes have school, friends, family and other important things they must balance outside of sports and this can be tough to manage at a young age.
Setting goals, being efficient, and remaining locked in is the only way great shooters can achieve their full potential while still enjoying the process.
5. Competitive with a positive mindset
Competitiveness (see: Mamba Mentality) and a positive mindset are major keys to becoming a successful basketball player and also specifically applies to shooting. Promoting competition within training sessions and practice helps push teammates to be better and also makes sure every player keeps their edge.
When players/shooters compete, they practice pressure situations similar to what is seen during game time. Great shooters always keep a positive mindset through the wins, losses, successes, and failures. They learn from their mistakes and continue to believe their next shot is always going in. Ultimately, what really sets great shooters apart is they're always competing with themselves.
6. AccountabLE and Disciplined
Undoubtedly, being accountable and disciplined are the most important traits a great shooter can have. Great shooters are honest with themselves on how hard they're working and make sure that they are in the gym working on their craft as much as possible.
Oftentimes, great shooters create separate off-season and in-season programs to follow and always find a way to execute the workouts they set out to complete. By holding themselves accountable, over time they'll always see increased overall success shooting the basketball.
---
Did we miss any traits or characteristics? Let us know in the comments!
This post was inspired by the Instagram post below. If you're on social media, make sure to give us a follow @drdishbball for daily drills, skills, and inspiration!
Be sure to check out our website to see how our shooting machines are helping players around the globe become better shooters and complete players. Always make sure to always train hard, train smart, and train with a purpose!
---
Click here for more info on Dr. Dish basketball shooting machines.
For drills and workouts using Dr. Dish, click here: https://www.drdishbasketball.com/resources
Follow us on social media for daily basketball drills, tips, and inspiration!
https://www.facebook.com/drdishbball
https://www.twitter.com/drdishbball