Tips for Having Success in Basketball Tryouts
by Chris Jansen, on Oct 25, 2023 8:00:00 AM
The high school basketball season is right around the corner, and that means one thing for players - tryouts are here.
This is a stressful time for most players in their basketball journeys. Doing your best to showcase your skills in a few days isn't always optimal, but it's a great opportunity to show what you have to offer.
In this blog, we will be looking at the best ways to have success in tryouts to alleviate some stress, and set yourself up for the best possible outcome to make the team.

Be prepared
It may seem simple, but the amount of hoopers that go into tryouts cold every year is a lot more than you may think.
The offseason is the time to work on your game, where your personal growth is at its highest potential. That left-handed layup you were struggling with last season? The offseason is the time to strengthen that so you come back an even better version of yourself the next season.
Being in basketball shape is extremely important heading into tryouts. Players who have been conditioning, practicing their shot, doing ball handling drills, playing in scrimmages, etc. will be further ahead than players who have not.
Do the Little Things Right
Coaches are always looking for players who pay attention to details. Players who listen to directions carefully and execute the small tasks are oftentimes the ones coaches trust the most.
Did you show up on time? Or better yet, early? First impressions are really important; if player x comes in every day of tryouts early to stretch, get reps up, and mentally lock in - they are going to be noticed. Make sure you are putting that effort in to make a good impression on the coach.
Did you let that one mistake affect you the rest of the day? This is a difficult situation for many players. You may have had an errant pass, or dribble the ball off your foot, but what are you going to do after that? Mistakes are going to happen, at the end of the day we are not perfect as basketball players, but it's how we respond to adversity. Keeping your head up and making the next play is what separates the good ones from the great ones.
Making sure you are locked in to the things you can control is important, these things go a long way in creating a lasting impression.
Be Vocal
There is nothing better in practice than a team fired up and being active on the ball, both physically and mentally. Communicating switches, calling out your assignment, letting everyone know you are on the helpside, is all a part of what makes a team great. Coaches are looking for winning players who communicate and are leaders.
It's a difficult thing sometimes for younger players to do this, but it can really be a difference maker. Players taking initiative to communicate on both ends is encouraged by all coaches no matter what level of basketball.
Effort
This goes without saying, but may be the most important thing you can show in a tryout. Whether it's diving for the loose ball on the floor, or hustling back after a turnover, be the one that gives it your all. There's only so many opportunities to show what you can do with the ball in your hands, but every play is an opportunity to show hustle and determination.
This is just the baseline for a player that makes the team. It may be painful and not fun in the moment, but it is rewarding to know that you at least gave it your all, and left nothing out there for speculation about how committed you are.
Team Player Mentality
It may be tempting to be the player who tries to score as many points as possible and show off those insane skills you have, but making the right play is just as important. These types of players instill confidence in their teammates and carry a winning mindset. Making the key pass, helping on defense, communicating, bringing enthusiasm, and picking a teammate up when they're down are all examples of how team players operate on the court.
This doesn't mean don't take the open shot or try to make a play, it just means try to always make the right play in the right situation.
Have Fun and Enjoy the Process
Tryouts are stressful enough, going in there with the mindset of just having fun and playing ball is difficult, but can make all the difference in the world. You'll notice yourself playing more relaxed, and seemingly making all the right plays because of your mental clarity in the moment.
Being confident in your natural ability and hours of work is the thing that makes playing the game so fun. Bring that same mindset into tryouts and things will go your way, and you may even surprise yourself.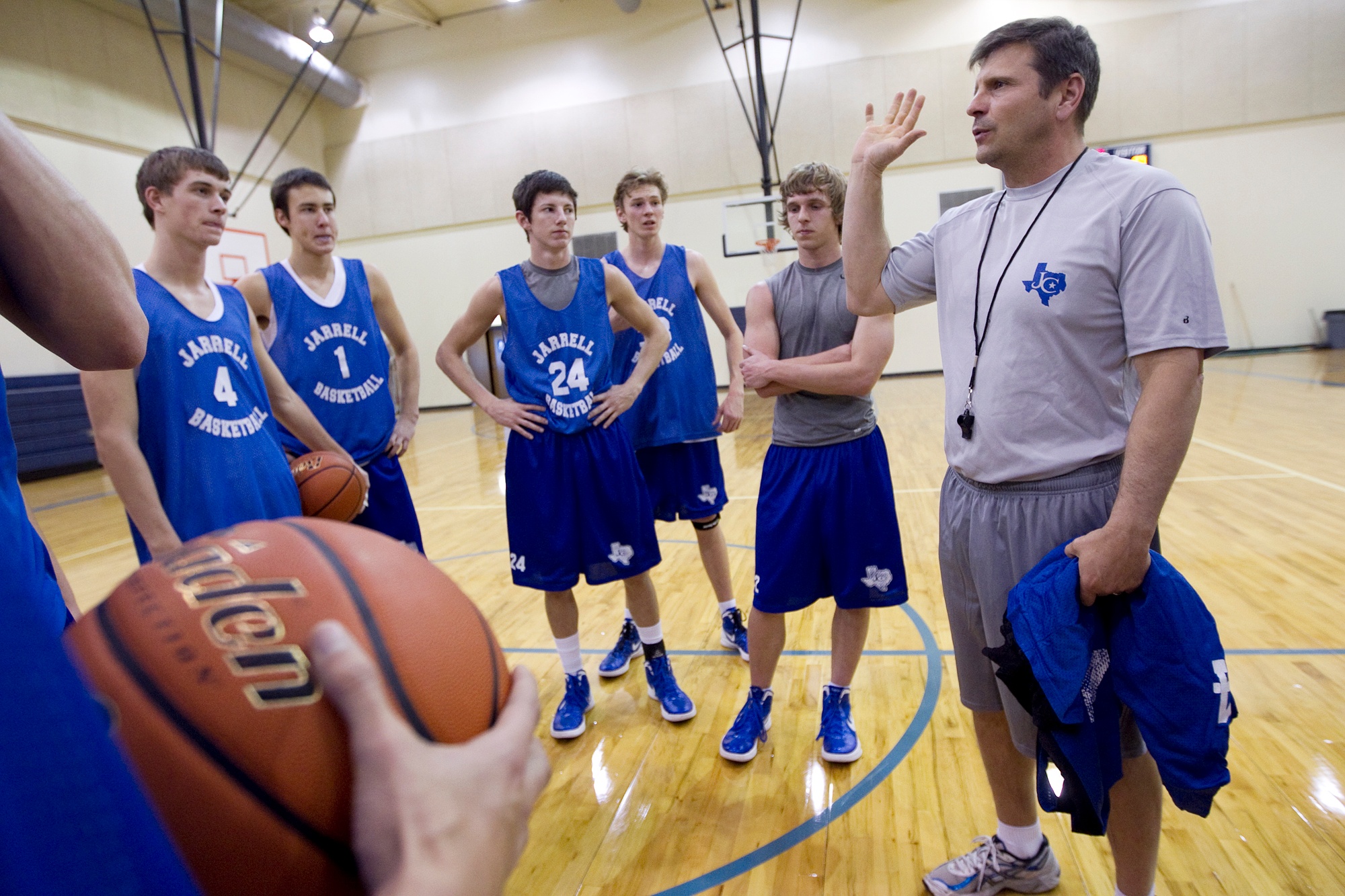 You might have noticed by now that all of these things listed above are controllables. What is a controllable? Something you can do that requires no skill, but rather effort and dedication to your craft. It may not always be as glamorous as scoring the most points in a scrimmage, but it is oftentimes what separates players who elevate the team, and those who don't - Coaches notice that.
So when the time comes around where you have just a few days to show the coach what you can bring to the team, remember to control what you can control and make a good first impression.