The Top Traits of Great Coaches
by Jefferson Mason, on Nov 13, 2020 5:27:04 PM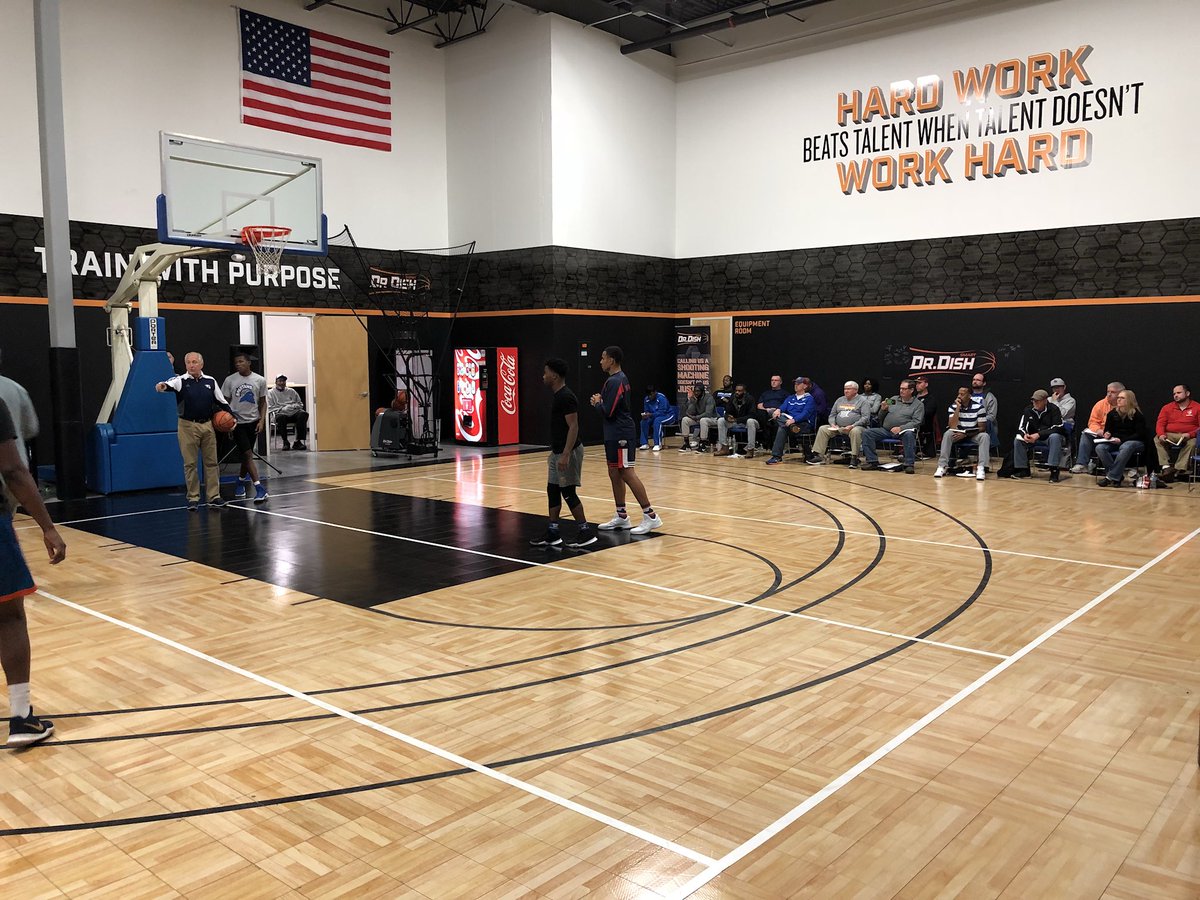 There are many traits that great coaches exemplify in their day-to-day lives and also on the basketball court. These traits allow them to reach their coaching staff and players at a high level which in turn leads to success. Let's take a deeper look and discuss some of the top traits great coaches have.
Teachers, Communicators, Listeners
Great coaches typically have success in their respective sport and part of the reason they have success is because they can build players up to get the most out of them. The most important job a coach has at times is teaching his players how to play the game itself.
Coaches must be able to also teach players how to be successful on the court and outside of the court as well. Oftentimes coaches will take this as being super strict or hard on their players but that isn't necessarily the way to go. Standards are important, but it's also important for the coach to listen to their coaching staff and players so that they can teach and lead them the proper way.
When coaches communicate and listen poorly they tend to be less effective teachers. Every coach must understand their players in order to develop a plan and action for long term success. Without it coaches are leading blindly and will hit bumps in the road throughout the season.
Motivators, Relationship builders, Mentors
One of my favorite things to do as a trainer is motivate my players. I love to see the fire get lit inside them and I love seeing that intensity switch turned on. When I motivate my players I can get the most out of them even during tough days when sickness, mental, or physical issues are holding them back. Motivating allows coaches to reach players at a different level but it all starts with building a positive relationship with the players.
When players simply like and respect their coach, they want to do more for them every time they step on the court. Trust and belief is built early on and that's why it's important to start on the correct path early and often with young players. When coaches have the opportunity to work with players at a young age and beyond they become mentors for players in a variety of ways.
This includes basketball, school, and even family issues at times. Mentoring players to be the best version of themselves and also giving great life advice builds trust that is difficult to be broken. Creating this bond is crucial in developing the player and having success as a coach.
Organizers, Goal Setters, Visionaries, Innovators
Great coaches are always organized, they have a plan, can innovate on the fly, and also are long term visionaries. The combination of these traits is a mouthful but they all go hand in hand.
Every year coaches should have a plan and set goals for what they want to accomplish. Coaching staff personnel and players should have high but attainable goals and milestones along the way.
These milestone goals are crucial because it allows players to focus on what's next. Sometimes having a championship or bust mindset creates too much pressure and when teams lose a few games they lose sight of that ultimate goal. But milestone goals like 10 team wins, holding opponents to a certain FG percentage, team scoring average, weekly practice goals, simple monthly accountability milestones are great to keep your team focused and on track even through tough losses or stretches in the season.
Lastly, coaches have to be innovators in a variety of ways. Every school's budget is different so training tools may be limited. Talent isn't always the same and facility/practice space can also be a pain point for some coaches. The coaches that choose to innovate and overcome these obstacles will create success and resiliency that will pay off in the long run.
Leaders, Positive influencers, Workers
There are so many ways to be a leader on the court and off the court. Successful teams have both player and coach leaders. Leadership is one of the most important traits a coach must have. Everything starts at the top and goes down from there and players are looking to their coaches for direction, feedback, positive reinforcement, and knowledge.
The best coaches take ownership of mistakes and lead by example. Part of being a leader requires coaches to remain positive in the worst situations and also work harder than everyone else around them.
I remember how hard my college coaches worked and that made me want to work harder to show my appreciation. Never down play the importance of what positivity and confidence means for your players and most importantly make sure to lead by example.
Learners, Observers
Coaches are leaders and most of the time are outspoken and demand the most out of there players. However, the best coaches are also the best learners and observers.
The game of basketball is constantly evolving so coaches have to learn and adjust to players on a year-to-year basis. This doesn't mean standards are lower and it doesn't mean a philosophy change needs to be made every year, but making slight adjustments are crucial.
Often coaches will box players in based on the previous year and forget to observe the changes and progression players are making each year. Getting the most out of every player every year plays a huge part in the development and success of a team. This is especially important at the high school level because, for the most part, you get the players you get and it's on the coaches to make sure they develop players.
---
Coaches: These traits and characteristics are things that you should try to strive for. It may not be possible to be all these things but if you make a great effort to add a new trait each year you will continue to evolve and maximize your coaching while helping players reach their maximum potential!
This blog post was inspired by the Instagram Post below. Give us a follow to get more inspirational and instructional content every day!