USA's Dominance On the Court Translates to Wheelchair Basketball
by Jeremy Rushing, on Sep 21, 2021 10:00:00 AM
In case you didn't know, the U.S. is dominant is ALL forms of basketball! Whether it's in the Olympics or the gym down the road, at Dr. Dish we're dedicated to making the game accessible to all athletes and helping develop ballers at all levels, abilities, and adaptabilities.
The U.S. Men's Wheelchair Basketball team continued the Americans' success from the Olympic Games into the Paralympics, taking home the Gold Medal after defeating host-country Japan 64-60 in the final.
Steve Serio led the way with 28 points as the United States successfully defended the gold they won in Rio back in 2016.
In addition, the U.S. Women's Wheelchair team took home bronze. In all, the Americans took home five of a possible six basketball medals combined from the Olympics and Paralympics, four of them Gold!
Many of the American players also get the opportunity to compete year-round through theNational Wheelchair Basketball Association (NWBA). Founded in 1949, the NWBA is the largest Disabled Sports Organizations in the world and provides opportunities for individuals with disabilities to play and learn wheelchair basketball.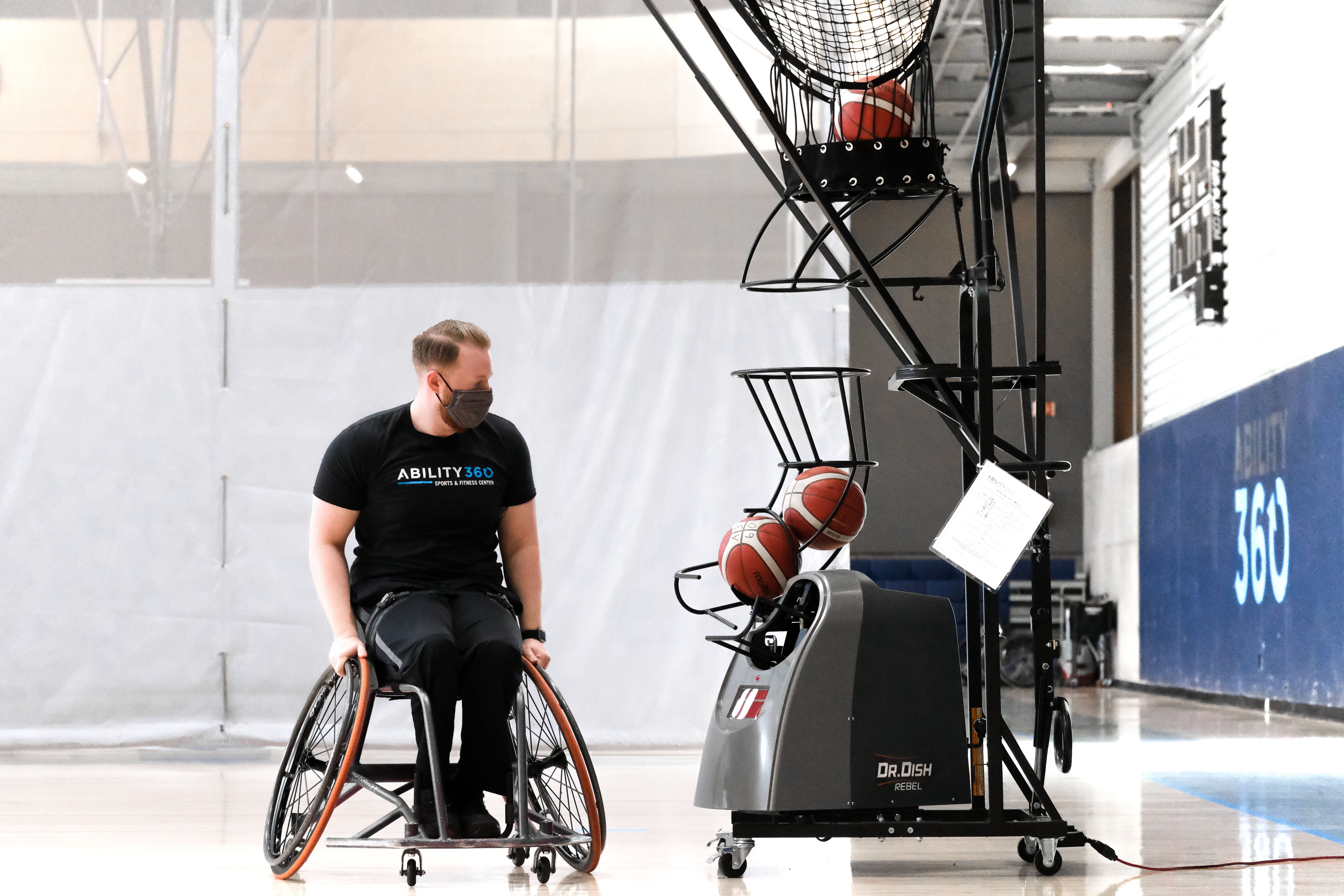 Ability 360 in Phoenix, AZ showcasing 1 of their 2 Dr. Dish machines
There are also important training and accessibility opportunities available through places like Ability360. Ability 360's programs are lead by amputee athlete Nick Pryor. Ability360 gives adapted individuals a chance to pursue athletic ventures, such as wheelchair basketball.
We are proud of the Paralympic team, and their representation at the Olympic Games!
---
Are you looking to join the Olympians and become a champion yourself?
Download our Championship Guide, packed full of great resources, interviews, tips, and more to unlock the Champion within you!
Learn more about Dr. Dish shooting machines HERE.
Check out more Dr. Dish blog posts HERE.