Why Basketball Shooting Machines Are Becoming a Necessity
by Chelsea Wiita, on Jul 24, 2018 10:14:53 AM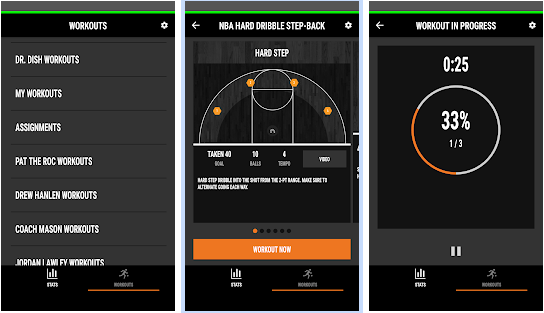 Technology is becoming a part of our everyday lives in a variety of aspects and the sports world is not exempt from that.
We can see the changes happening with the ability to buy tickets online, participate in various in game promotions from your phone and technology is being incorporated into specialized training regiments as well.
Dr. Dish is certainly no stranger to using technology to advance the game.
The ability to track your stats, develop workouts based on that data, and program the machine to do virtually anything you want it to do is something that coaches are deeming a necessary part of the game.
For the first time, you can program the machine to perform game-like passes or drills to work your post players, so instead of going from one baseline to the other and back, you can go back and forth as you please. You also have the ability to set goals based on a variety of goal areas such as:
Make It Mode - make a certain number of shots before going to the next spot
Streak Mode - hit a certain amount of shots from ONE location in a row before moving on
Shots Made Mode - total amount of shots made in the workout
Shots Taken Mode - total amount of shots taken in the workout
Timed Workout Mode - certain amount of time
If you're familiar with Dr. Dish you have probably seen our tagline:
"Calling us just a shooting machine doesn't do us justice"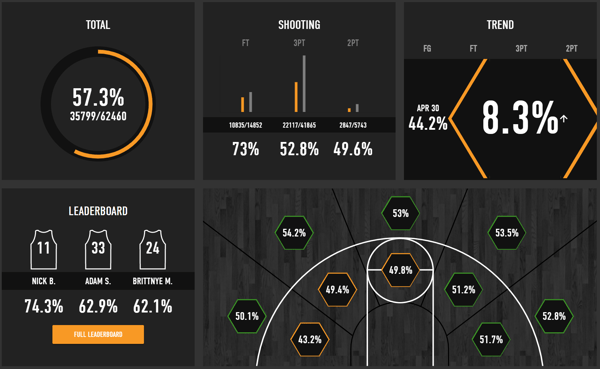 With our exclusive Training Management System, you are able to view your weak spots in order to improve and perfect your strengths, both as a team or as an individual. As a Coach or a Team Owner, you have the ability to view stats for your entire team as a whole or individual players. This feature allows you to customize your workouts for each player and maximize your time.
GOING MOBILE
Younger generations are always on their phones or tablets. Instead of trying to keep the phones out of the gym and out of training, Dr. Dish decided to embrace the new way of the world.
With the Dr. Dish app you have the ability to control the machine right from your phone or tablet! The workouts you develop as a coach will be sent to your players phones and they can then push play so the machine starts running the way it needs to in order to perform the workout you designed.
Technology is becoming the way of the world, and incorporating a Dr. Dish is the best way to improve, and expand on your training to give your athletes the best of the best.
*****
Are you concerned that your shooting machine is outdated? Does it just sit in the corner collecting dust? Read this article to solve some of the most common problems coaches experience with basketball shooting machines.