Dr. Dish Enhanced Stats - See Progress and Chart Improvement
by Emily Stiemsma, on Jul 31, 2023 10:59:07 AM
Analyzing your game takes on a whole new level with our latest release of advanced statistics on all Dr. Dish machines with stat-saving capabilities. You can now view your stats over any period of time during your career for insights that focus your training efforts. Check out what it's like to train and view your stats with Dr. Dish.
View Your Stats Right on the Machine
One of the biggest updates in this release is the ability to see all of your shooting data right on the machine. You no longer need to grab your phone or your computer to check your progress over time. After you're done training, tap the new stats section to view your personal interactive heatmap!
See Progression with Interactive Bar Graphs
Inside your stats, you'll now see a clickable bar graph that lets you see your current trend for made shots, taken shots, and overall field goal percentages. This provides a player, parent or coach data on improvement over time. Select 2's, 3's, and/or FT spots on the court to view specific stats and see where you currently shine or need more focus on.
Dive Deep into a Specific Location with Custom Heatmaps
While on this screen, a brightly colored heatmap is hard to ignore. Users can tap the heatmap to filter stats by a specific location or time frame. This will provide players with a better idea of where they need to improve and focus their practice.
This ability for a player to drill down into their shooting performance on a certain location is a Dr. Dish Team Favorite. It's such a quick way to provide players with a better idea of how to take actionable next steps.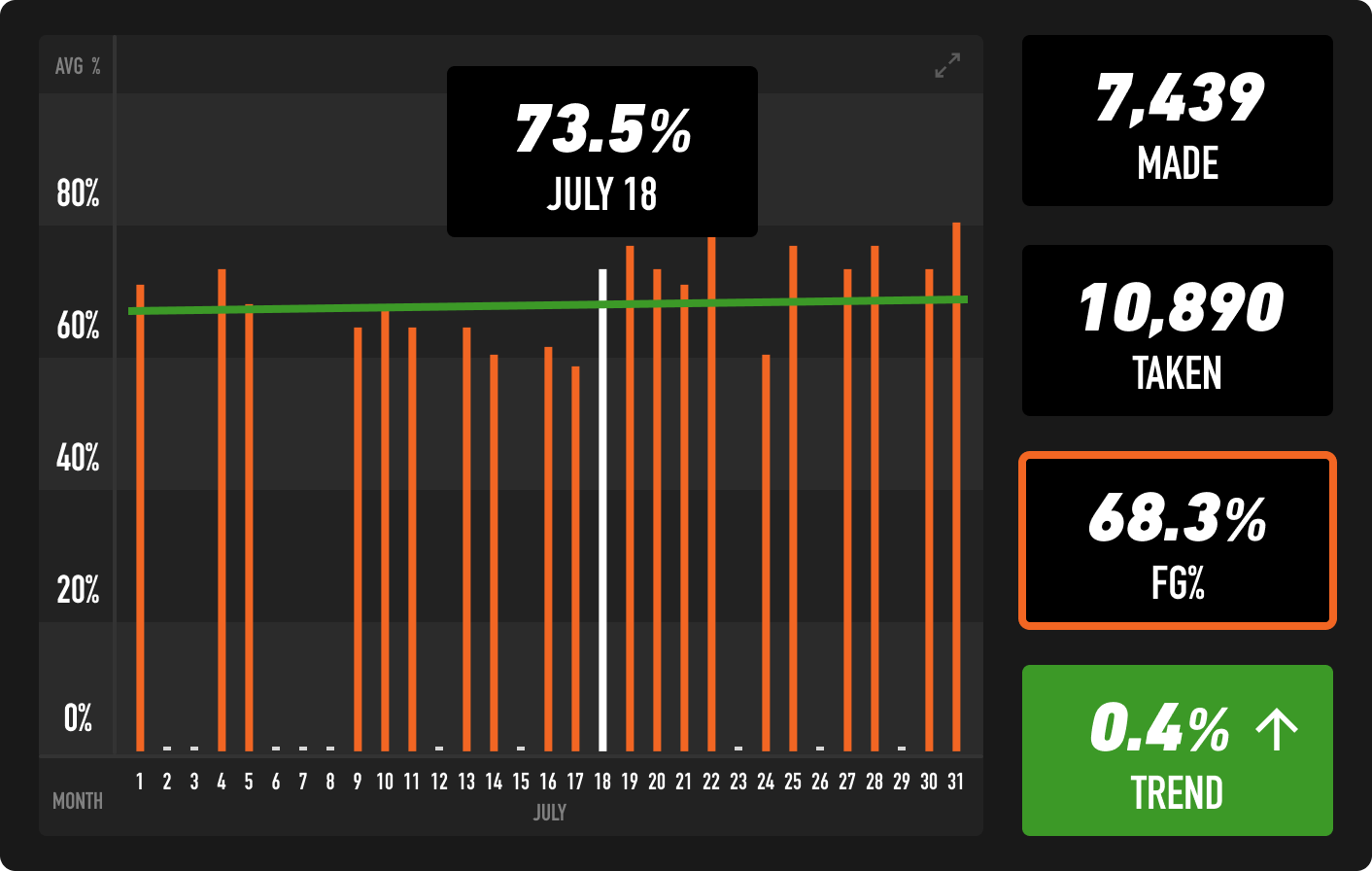 Use Custom Date Filters to See Progress over Different Time Frames
We're bringing you new stats timeframe filters of today and all-time. This helps you see, at any spot, or in total how you shoot as a player. This is especially helpful for players who are looking to make specific improvements over a select time frame. Not only will you know how you performed "today', but the "all-time" reporting gives users a snapshot of how they performed since having access to a Dr. Dish.
-----
In addition to these key features, there are a handful of others that customers requested and we made happen. For example, you can now view all of your historical training and recent drill completions on your machine just like you would in the Player App! This lets you easily see how well you did in past workouts, review drill details, and repeat them to create new personal bests.
No other basketball shooting machine in the world gives you this much of your shooting data at your fingertips. The more you shoot with Dr. Dish, the more data you have, and the more you can see the change in your performance.
Start your training journey with Dr. Dish today and see your progress every time you train.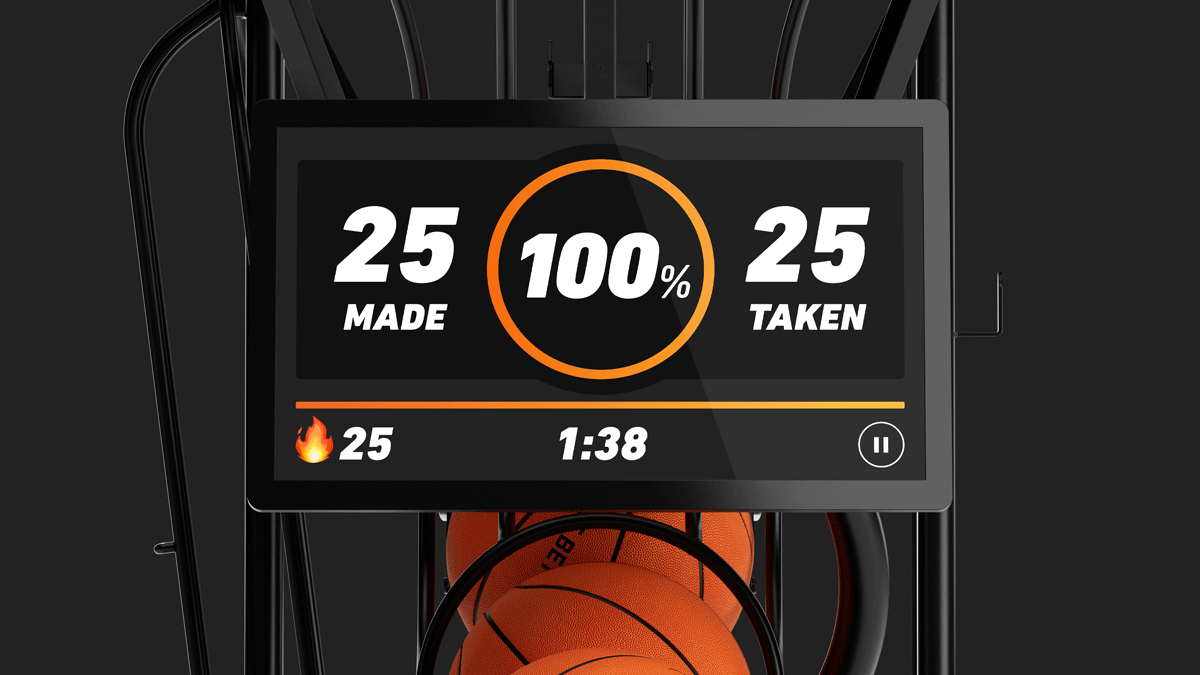 *Advanced stats is only available on machines that track and save your stats, which is all models not including the Rebel+.