2021 Year In Review: Airborne Athletics
by Doug Campbell, on Dec 30, 2021 1:30:00 PM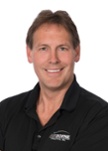 2021 was a year for the books, it included incredible growth, milestones, and each day brought new opportunities and challenges for us. We hope that Airborne Athletics has been able to play a meaningful role in your life and served as a source of positivity and inspiration.
Internally, we rallied together to make this the "Year of Motivation". Our goal was to motivate athletes around the world to get out and do everything in their power to, "Be Better Every Day."
At Dr. Dish Basketball, we launched multiple free resources to back this up, like our Virtual Basketball Camp, Championship Guide, and Endless Motivation resources. Despite facing some roadblocks, I am proud of our team and how we grew the game of basketball at all levels.
In 2021 we have a lot to be proud of, we:
We have also watched our newest division of Airborne, FlipSled, make a splash in the training industry after just two years in the market:
We are so grateful for all of the supporters of the FlipSled growth, the excitement has been incredible and this is just the beginning.
On behalf of our whole team at Airborne Athletics, we want to say thank you for your continued support of Dr. Dish, The Finisher FlipSled, and AirCAT Volleyball.
Every day, we are humbled to see the part we play in team and individual success. Our community continues to inspire all that we do. Together, we are #BetterEveryday.

Doug Campbell
Founder and CEO, Airborne Athletics & Dr. Dish Basketball