Basketball Drills: Flare Action Contested Shooting With Coach Tony Miller
by Tony Miller, on Jul 25, 2023 9:55:56 AM
Working in in-game looks and game-speed drills in training is essential for player development. Coach Tony Miller has got your back with another great contested shooting drill. This drill focused on players being ready to shoot coming off flare screen. Adding a defender to help players become comfortable shooting contested jumpers. Checkout the full drill breakdown in the video below! As well as other shooting drills from Coach Tony Miller below!
---
There are a number of partner contested shooting drills I've shared here on the Dr. Dish blog:
This week's contested shooting drill is great for practicing catch and shoot scenarios off a flare action.
---
Flare Action Contested Shooting Drill with Coach Tony Miller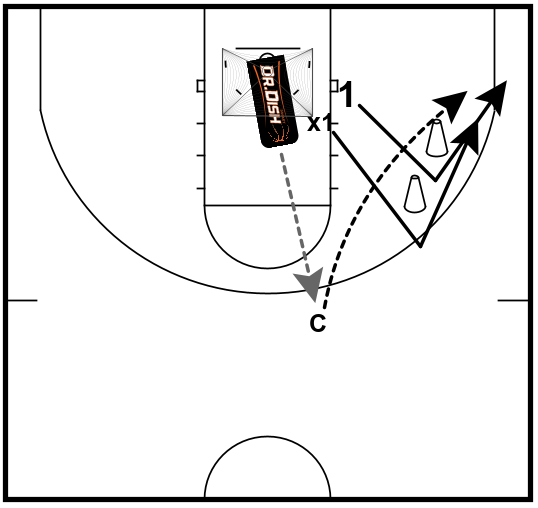 The two players start side-by-side on the block.
On the Dish's pass out to the coach, each player runs out, around their cone.
The coach will pass to the shooter who will take a catch-and-shoot 3PA while the defender contests the shot.
---
Championship teams are built in the summer, Do you want your team to take the next step? Click the link below to download the Small-Sided Games book with Coach Tony Miller for FREE!