How to Determine Your Kid's Basketball Skill Level and Next Steps
by Jefferson Mason, on Jan 20, 2020 11:13:12 AM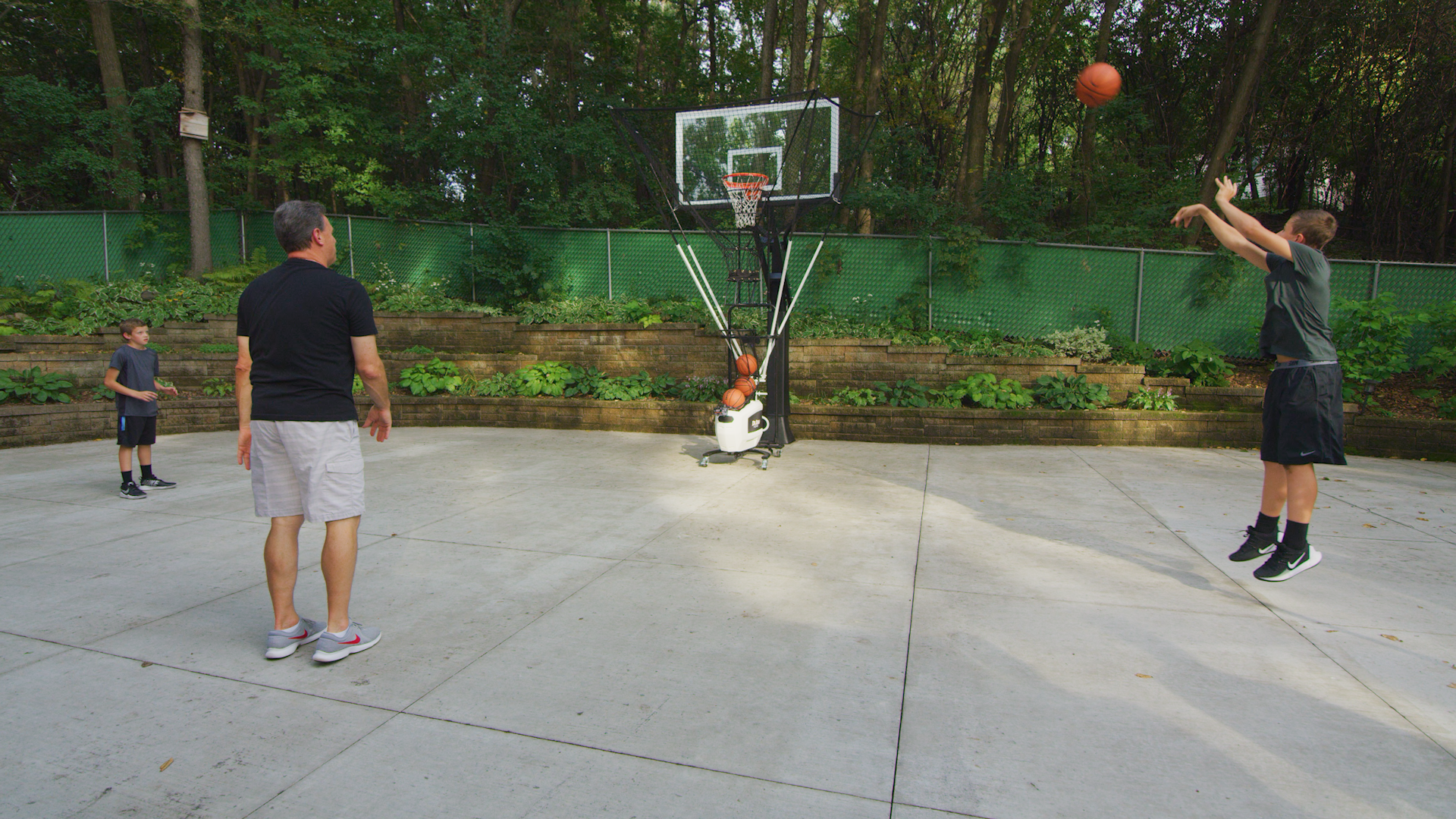 Every parent that has played sports before (and many who haven't) wants to give their kid the best opportunity to succeed. They want their child to avoid all the mistakes they made within sports and also provide them a successful pathway. Parents want to give their kids all the knowledge they have but it can be difficult figuring out where to start and where to go from there especially when it comes to skill development.
How Does Age Factor?
One of the biggest obstacles parents face is determining where their child should be based on their age. I know it may sound cliche but the game of basketball is constantly evolving. The way it's currently being played is much different then even 5 years ago. If your last experience in youth basketball was over 15 years ago, like myself, you have some catching up to do.
After coming to this realization, the next step is figuring out where you child stacks up skills wise with other kids their age. There are two ways to do this.
One, observe your child playing pick up ball with peers to see how comfortable they are and how their skill level compares. Secondly, you can find an experienced trainer/coach that can put your child through several simple drills to see where they stack up. After getting the feedback and knowledge you need, the next step is applying it.
What's Next?
Once you've figured out what level your kid is at and some of the things they need to work on, you'll need to figure out the most optimal route for success. As parents we want to give our kids every opportunity but at times this can be costly and take up time.
Ultimately, players need guidance and a plan based on their desire if they want to succeed at the highest rate. Back when I was playing youth basketball (~15-20 years ago), skills training wasn't nearly as prevalent as today. As a result, all I essentially did was play pick up games and shoot around aimlessly outside of structured practice. In hindsight, I wish I would've known more about skill development and spent more time developing my skills through purposeful drills and workouts.
While skills training is and definitely should be prioritized, FUN still needs come first at the youth level. I've seen too many parents push players at a young age who ultimately burn out because the game simply isn't fun anymore. Striking that balance is key and listening and understanding your kid's ambitions is very critical.
How Can Dr. Dish Help?
One solution to this problem is Dr. Dish shooting machines. The Dr. Dish Home shooting machine allows for players to gain knowledge and confidence through some of the best coaches and trainers in the world. On top of this, players also have a selection of over 100 different drills and workouts specifically designed to help players in every on court skill (shooting, ball handling, agility, conditioning, etc.). Dr. Dish also allows for players to track success over time and has included goals for players to reach within every drill.
Ultimately Dr. Dish does most of the heavy lifting for parents for a fraction of the cost. Think about the amount of money being spent on basketball camps, personal training, AAU basketball, and strength training already. Dr. Dish combines pieces of all these into one source which makes it simple and easy for parents to help their kids achieve their goals.
For more information on Dr. Dish Home please visit our website and make sure to subscribe to our blog if you haven't already.
And always remember BETTER NEVER ENDS.
Check out the Top 3 Reasons Why Parents Love Dr. Dish!
---
Click here for more info on Dr. Dish basketball shooting machines.
For drills and workouts using Dr. Dish, click here: https://www.drdishbasketball.com/resources
Follow us on social media for daily basketball drills, tips, and inspiration!
https://www.facebook.com/drdishbball
https://www.twitter.com/drdishbball