How the Game of Basketball Saved My Life
by Jefferson Mason, on Mar 25, 2019 10:04:39 AM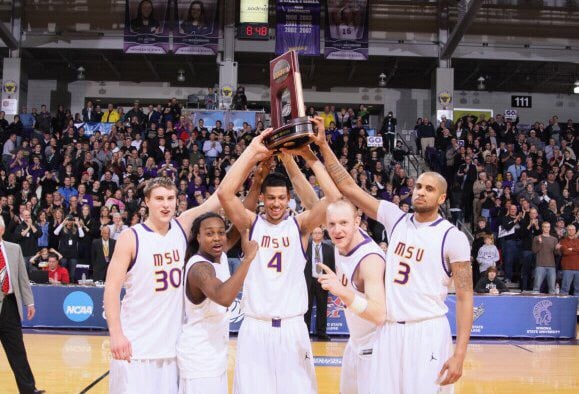 The game of basketball has a unique way of shifting and evolving throughout an athlete's lifetime. For some players this is a positive experience and for others it can be a boat load of pain. Most of the time this is controlled by the athlete's perspective and outlook on how basketball and sports is affecting their life.
For me personally, basketball has been a life changing and life saving experience that has positively continued to grow over time.
The following is a story of my transformation and how basketball has helped me overcome the impossible in my personal life.
Growing Up And Dealing with Tragedy
Ever since I was young, basketball has been a part of my life in one way or another. While I really didn't ever think about playing organized basketball until 6th or 7th grade, I always enjoyed playing the game with family and friends. At a young age basketball quickly became an outlet for me when times got rough and tough situations hit me out of nowhere.
The first instance for me was when I was 11 years old and I found out my father had terminal cancer. At the time it really didn't make sense to me that a guy who was built like a superhero and who looked healthy as an ox had only months to live.
At 11 years old I had no idea on how to act or what to think but what I did know is that one safe spot I always had was playing basketball.
To be honest, it kind of sounds weird but it was something that naturally felt right being that my Dad was a die hard Chicago Bulls fan. My brother, Dad, and I would never miss a game. Playing basketball gave me a sense of relief remembering the positive moments I shared with my father and it helped me cope with him passing away shortly after his diagnosis.
After my father passed away I dove heavily into basketball for a few reasons.
One reason being that it made me feel good to release stress and it kept my mind away from thinking about things.
Two, I was able to seek out the attention I was looking for and desired in a positive way. Initially I stunk at basketball and wasn't very good but I had great work ethic and I truly loved the game.
I knew I needed to figure out a way to train myself in the most efficient way with the tools I had. My mind had made a transformation but my body needed some time and work to catch up. Let's just assume it was safe to say I needed some major help.
The next Hardship
Unfortunately for me, life hit hard again about 3 months after my Father passed away just when I thought things were looking up.
I woke up one Saturday morning and literally couldn't move my left leg. Not only did it hurt extremely bad, it was almost a paralyzing feeling. My mother brought me into the doctors several times and they thought I had the flu but my symptoms continued to get worse and worse. For about a week my Mom thought I was doing all this for attention because of the emotional pain we went through when my Father passed away a few months prior.
After begging to go back into the doctors a few weeks later, I was finally diagnosed with a staph bacteria infection in my left hip that had spread to my muscles and hip joint.
After my diagnosis the doctors told me that I needed to be rushed to the hospital for immediate surgery. This was obviously tough timing in an 11 year old's life but again this is a story of overcoming the impossible so just hold on because the worst was yet to come.
At the time I knew it was bad but not as bad as I would eventually find out. The doctors clearly stated that the infection needed to be eliminated otherwise it would spread to my vital organs and could essentially end my life. The goal was to have successful surgery but there was a scenario in which I could lose my left leg in the process.
Hearing this as a kid obviously frightened me and I remember vividly telling my Mom I would rather die than lose my leg. Thankfully my Mom reasoned with me on the reality of my situation and we decided to take next steps. The docs performed surgery that day to remove the bacteria in my muscle and everything went successful. I woke up the next day and felt much better and happy I was alive but then life hit hard once again later that night when. the doctors spoke with my family and me.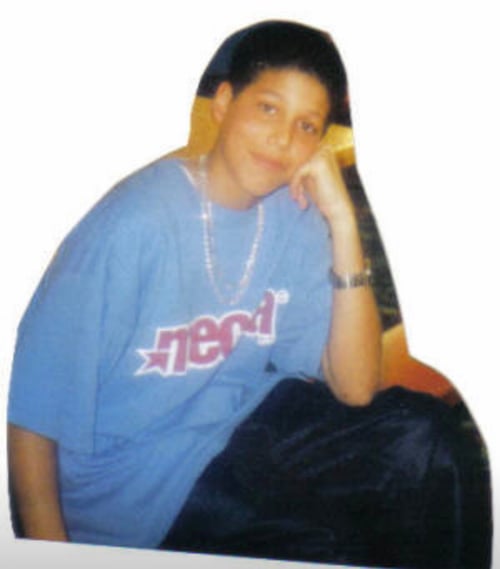 Another Surgery - and scary news
Before the doctors came in, I can clearly remember thinking about hitting the basketball court with my friends and having the opportunity to play on a real basketball team that upcoming summer. You would have thought I'd be thinking of just simply surviving but I was an 11 year old and having dreams and aspirations outweighed those thoughts at the time.
The doctors quickly explained to my Mom that blood test showed the staph infection was still present in my blood and body. They needed to reopen my hip and pull out more muscle and dig deeper to make sure the bacteria was gone. The problem was that performing this surgery would mean I would never be able to run, jump, or play sports like any other regular kid because of the muscle damage and joint issue. To say I was depressed would be an understatement. Everything to come would challenge me in life moving forward.
My journey to normality would be a long painful process and in the end truly one to remember.
I can still remember waking up from my second surgery. Honestly, it kind of sucked because I was having the best dream ever. I was playing for the Chicago Bulls (my favorite team) in the NBA finals!
When I woke up I had an unbelievable amount of pain in my body and I literally couldn't move my left leg. I felt worse than when I initially came into the hospital. I had stitches holding a plastic square to my forearm and a tube running through a vein up my arm and directly to my chest. This was to administer medicine directly to my heart and make sure the bacteria never reached there. Talk about pure craziness! It was absolutely awful and all I could think of was never being able to do the things I wanted to do in the future.
Battling Back
The following 5 months involved some of the toughest times in my life. I was literally unable to be active or even walk. I had crutches to help me move around and for 3 months straight I had a plastic square stitched in my arm and a tube hooked up to my body to deliver medication.
But during this time I had the most growth mentally ever in my entire life. I made it a goal to prove all the doctors and professionals wrong and I planned on being an athlete and running and jumping with the best of them. I knew that the first step was to transform and change my thinking because that's what would lead me. I then realized I needed my body to follow in line and that required me to change my body into what it would take to be an athlete.
I can still recall my Mom yelling at me to stop shooting outside and moving around to much. She was always concerned I was going to get hurt or sick with everything that was going on with the infection. But my determination and drive wouldn't let me sit around and I was on a mission to prove everyone wrong.
Over the course of the next few years I focused on school, my health, basketball and my faith. I dreamt basketball, lived basketball, and had no interest in doing anything else other than basketball. Ball, at the time, was seriously life for me.
Hard Work Pays Off
My senior year in high school was when all the hard work finally started to pay off for me. I was focused, healthy, and I had overcome what the doctors once told me was impossible. That year I led my high school team to the state tournament final and the best year in our school's history (Robbinsdale Cooper).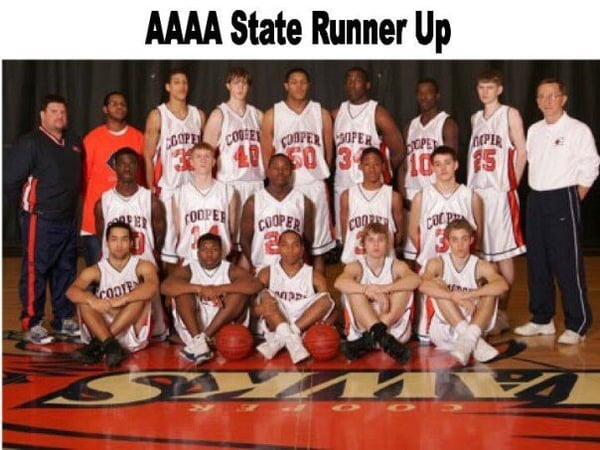 I also earned myself a Division 1 basketball scholarship (to Northern Colorado) which was a promise I made to my Father before he passed away. At the time this was the highlight of my life but of course life would hit hard once again.
OVercoming Adversity in College
Three years into my college basketball career, I was playing ball at the Minnesota State University-Mankato. I had transferred back closer to home to be around family and finish my last years playing for the home team. My family was excited to watch me play live for the first time since I started playing college basketball.
This felt like the worst time for life to hit me hard again. Sure enough, it did. I can remember waking up like it was any regular day and heading to the gym to play basketball.
When I hit the court, nothing initially stood out as being wrong but shortly after I could feel something wasn't right with my body. I was extremely tired and out of breath. At this point in my college career I worked out multiple times a day so it was a shock to me that I was so exhausted when this almost never happened. Later that day my stomach started having unbearable pain that continued on for several days.
I eventually called my Mom and told her what was going on. She asked me a series of questions and then frantically said she was driving down to take me to the doctor immediately. Later that day we conversed with the doctors and I had explained the symptoms I was going through and after hearing my Mother's medical history they gave me a diagnosis of ulcerative colitis.
Don't know what it is? Neither did I. But maybe you remember superstar player Dajuan Wagner who played for Memphis and Coach Calipari in 2001? His career was cut short and basically ended because of UC. He actually almost died from it after his initial diagnosis.
What I later learned was that my mom had UC for over 20 years and that it ran in my family genetics. Ulcerative colitis is incurable but managed through everyday medication. But for some, it's disastrous and life threatening.
After my diagnosis I thought that my life was over and that everything bad that could happen would happen to me. At this point I had overcome so much in my life and to think this genetic issue was going to derail everything I had set out to prove made me angry and frustrated.
After feeling bad for myself for approximately 3 hrs I decided this wasn't going to define me like any of the other obstacles I had overcome. What I learned through my faith in God was that I had the choice to make the best of my situation. I knew I couldn't sit around and complain and make excuses.
Once again I set out to prove that this bump in the road would not define me as a person and I quickly adjusted my life style accordingly so that I could manage this and not only live but excel in life. I can tell you it wasn't easy and most in my situation would have just given up right then and there. But what I learned from my family was that God never gives us more than we can handle so I held my head high and went to work.
Once AGain, Hard Work Pays Off
A year later in 2011, after all the ups and downs, all the trials and tribulations, I found myself in the midst of one of the best seasons in my schools history. I can clearly remember the conversations everyone on the team had when we realized we had the potential to do something special. Dedication, perseverance, and positive thinking were the things we focused on the entire season.
For me it was easy to lead the charge because I had already overcome so much thus far in my life. Together we finished the season by winning our conference title and also making it to the D2 Final Four. After the season I was named an All-American and I essentially won every other basketball award they give out. To say it was a humbling experience would be an understatement because I don't ever think anyone knew what I was going through and dealing with. But the satisfaction of what we achieved was one of the greatest things I've ever been a part of in my entire life.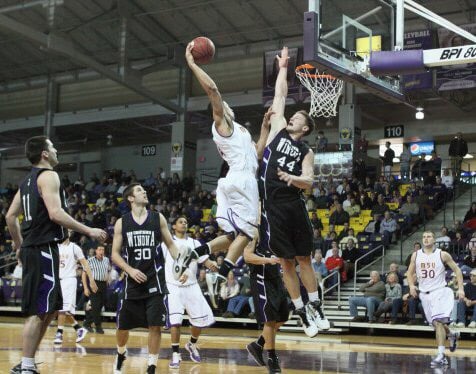 After the season ended I was fortunate enough to continue my career playing professionally all around the world. I made stops in over 7 countries in Europe and also spent time working out with NBA teams and playing in the NBA D-league. I had achieved what doctors initially said was impossible and in my career I ran and jumped with the best of them like I always said I would. I see the scars on my body everyday and it reminds me to be thankful for life and remember where I've come from.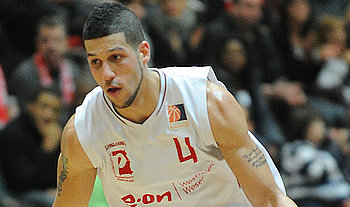 Be Better Everyday
Now I get to continue to live out my dream by helping others achieve goals they may think are impossible here at Dr. Dish Basketball!
Like I said before, this is a story of overcoming the impossible, but to be honest I never once thought to myself that it was impossible. Belief in myself, faith in God, hard work, perseverance, and dedication never allowed me the chance to think otherwise.
For anyone out there that thinks there is no chance for you to accomplish your goals because of what others say or the obstacles in your life, just know where there's a will, there's a way. Never sell yourself short and be thankful for the opportunities that you have. If you choose to do these things then blessings will come and ultimately in the end the goal should always remain the same.
Just continue to BE BETTER EVERYDAY!
Enjoy this personal blog post? Read "The Sports Lesson I Wish I Could Tell My 10-year Old Self"
---
For more articles and tips like this, make sure to subscribe to our blog newsletter!

Click here for more info on Dr. Dish basketball shooting machines.

Follow us on social media for daily basketball drills, tips, and inspiration!

https://www.facebook.com/drdishbball
https://www.twitter.com/drdishbball
https://twitter.com/drdishbball